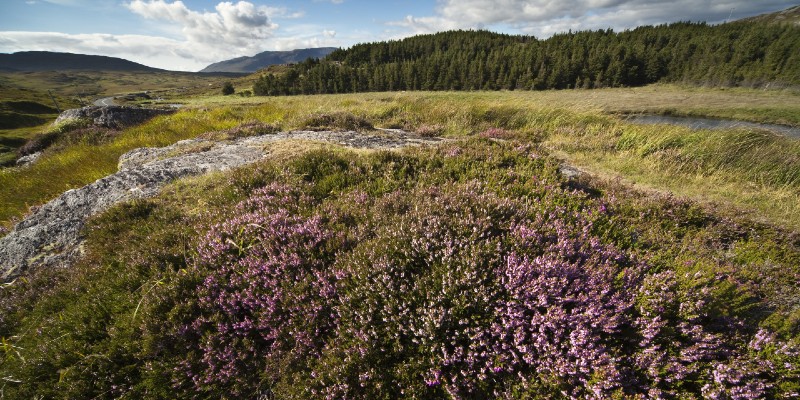 Peatlands: Locking up carbon Peter Mott
Talk
Date and time:

Tuesday 14 June 2022, 2pm to 3pm

Location:

In-person only
Heslington Church (Map)

Admission:

Free admission, booking required
Event details
How can peatlands help save our planet?
Peat is composed mostly of partly decayed plant matter, formed where the soil is waterlogged, which prevents decay. It is a fragile ecosystem, easily disturbed by peat cutting for fuel or garden compost, burning, drainage, over-grazing or trampling. When growing healthily, however, peatlands can be incredibly powerful carbon sequestrators - even though they occupy only 3% of the land surface, they can store twice as much carbon as all the forests combined.
Join Peter Mott and be inspired by the carbon capture potential of natural vegetation.
Please register by sending an email to petermott57@gmail.com or call 01904 206958.
About the speaker
Reverend Dr Peter Mott studied Natural Sciences Tripos at Cambridge (1967-70), specialising in Botany, which included a course in pollen analysis. He went on to a PhD at Dundee (1970-73), studying a raised bog called Dun Moss, 25 miles north of Dundee, in the foothills of the Grampians. He was then a lecturer at the University College of Botswana for four years; most of Botswana consists of Kalahari Desert, but in the north are the Okavango Swamps. He was called to ordination and ordained at York Minster in 1980, retiring in 2014. He now lives in Heslington, helping out at the Church there. He has recently been inspired by programmes on carbon capture by natural vegetation to brush up on his PhD, and explain how this works in a bog and other peatlands.