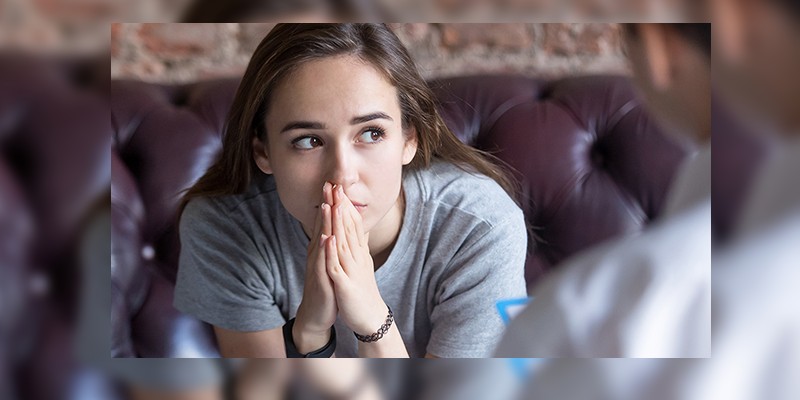 Personalising Cancer, Fertility and Me Jonathan Hook and Simona Manni
Talk
Date and time:

Monday 13 June 2022, 8pm to 9pm

Location:

Online only

Admission:

Free admission, booking required
Event details
Join Jon Hook and Simona Manni to hear about their work to create a video-based, personalised decision aid for young women who have been diagnosed with cancer and need to make time-sensitive choices about preserving their future fertility.
Jon and Simona will talk about how they are working with clinicians and cancer patients to develop a bespoke tool that will assist patients in making informed decisions at what is often a very stressful time.
The video-based aid is based on an existing printed booklet developed by a consortium of clinical and academic partners in 2020, with the support of Yorkshire Cancer Research. Whilst the booklet has been shown to have a positive impact on patients' ability to make fertility decisions, it contains a large amount of information that is not always relevant to the patient using it, which can make the booklet confusing to use.
The new interactive video will extend personalised storytelling techniques developed within Digital Creativity Labs to create an individually-tailored digital version of the decision support tool. It will support the provision of existing healthcare by providing patients with a guided path through treatment options, based on patient or clinician input of data. It will also offer opportunities for exploring particular treatment options in more detail based upon individual interest.
This event will take place live on Zoom Webinar. You'll receive a link to join a couple of days before the event takes place and a reminder an hour before. During the event, you can ask questions via a Q&A function, but audience cameras and microphones will remain muted throughout.
About the speakers
Dr Simona Manni is a Post-Doctoral Research Associate at Digital Creativity Labs (Department of Theatre, Film, TV and Interactive Media), University of York. Simona is a participatory filmmaker and has worked as a practitioner with a wide range of groups, including asylum seekers, people in recovery from mental health problems, homeless young people and care home residents living with dementia. Simona's PhD explored the role that non-linear narrative possibilities afforded by interactive media can play in supporting the production of polyvocal participatory accounts of mental health. The research grounded her own practice as a participatory filmmaker and focussed on a pre-existing linear film on mental health and recovery, produced by five men with lived experience of mental health problems, called Stepping Through. This film was used as the starting point for three studies resulting in the production of an interactive version of the film, developed with Digital Creativity Labs's Cutting Room object-based media toolkit - leading to insights into the role that non-linear forms can play in this space as well as into how to work with them in participatory production processes.
Dr Jonathan Hook is a co-Investigator at Digital Creativity Labs and senior Lecturer at the Department of Theatre, Film, TV and Interactive Media, University of York. He has a background in computing, having done a PhD in Human-Computer Interaction at Newcastle University. Jon was part of the first wave of UK Digital Economy 'hubs', working as a post-doctoral researcher for the Social Inclusion through the Digital Economy (SiDE) Hub at Newcastle University. Jon's research explores the design and development of novel interactive technologies for a broad range of artistic and everyday creative practices. In the past he's investigated the design of technologies that help live performers, digital artists, design educators and people with disabilities be creative in new ways. At Digital Creativity Labs he's continuing this work through collaborations with high-profile partners in interactive television, theatre performance and digital heritage.
Partners