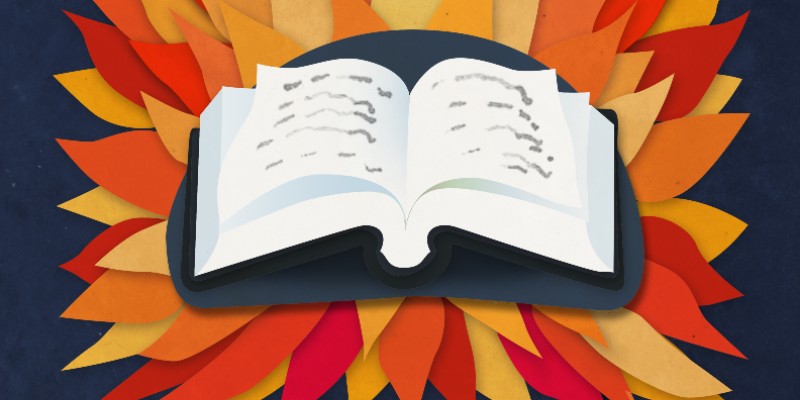 Portable Magic: A history of books and their readers Emma Smith
Talk
This event has now finished.
Date and time:

Tuesday 14 June 2022, 6pm to 7pm

Location:

Online only

Admission:

Free admission, booking required
Event details
All books are, as Stephen King put it, 'a uniquely portable magic'. Let Emma Smith show you why.
Most of what we say about books is really about the words inside them: the rosy nostalgic glow for childhood reading, the lifetime companionship of a much-loved novel. But books are things as well as words; objects in our lives as well as worlds in our heads. And just as we crack their spines, loosen their leaves and write in their margins, so they disrupt and disorder us in turn.
But when, why and how did the book acquire its particular hold over us? Gathering together a millennium's worth of pivotal encounters with volumes big and small, Emma reveals that, as much as their contents, it is books' physical form - their 'bookhood' - that lends them their distinctive and sometimes dangerous magic.
From the Diamond Sutra to Jilly Cooper's Riders, to a book made of wrapped slices of cheese, this composite artisanal object has, for centuries, embodied and extended relationships between readers, nations, ideologies and cultures, in significant and unpredictable ways.
Explore the unexpected and unseen consequences of our love affair with books, as Emma …
Dismantles the myth that print began with Gutenberg;

Reveals how our reading habits have been shaped by American soldiers;

And proposes new definitions of a 'classic' - and even of the book itself.
This talk will illuminate the ways in which our relationship with the written word is more reciprocal - and more turbulent - than we tend to imagine.
This event will take place live on Zoom Webinar. You'll receive a link to join a couple of days before the event takes place and a reminder an hour before. During the event, you can ask questions via a Q&A function, but audience cameras and microphones will remain muted throughout.
Book sales
You can buy copies of many of our speakers' books from Fox Lane Books, a local independent bookseller and Festival partner. In some cases, author signed bookplates are available too.
About the speaker
Emma Smith was born and brought up in Leeds, went unexpectedly to university in Oxford and never really left. She is now Professor of Shakespeare Studies at Hertford College and the author of the Sunday Times bestseller This is Shakespeare. She enjoys silent films, birdwatching and fast cars.
Partners