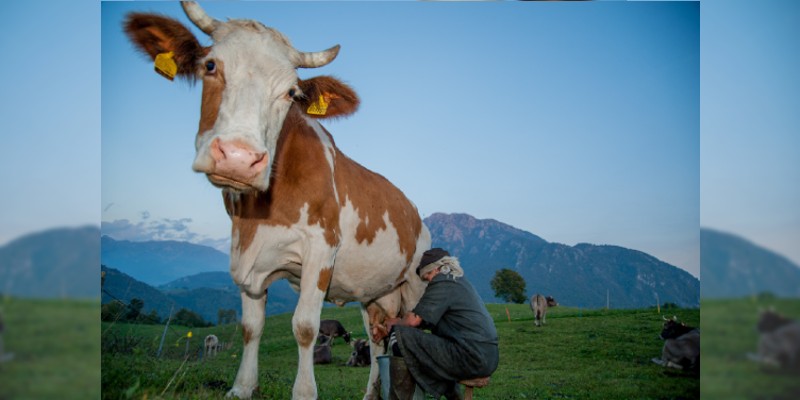 Separating the Curds and Whey: Prehistoric cheese Penny Bickle
Demonstration
This event has now finished.
Date and time:

Saturday 4 June 2022, 12pm to 12.40pm

Location:

In-person only
Festival Demo Stage, Malton Market Place (Map)

Admission:

Free admission, booking not required
Event details
Where does cheese come from?
Early European farmers milked their cows, sheep and goats, but DNA tells us that drinking milk gave them unpleasant symptoms. Fortunately, prehistoric people developed ways to overcome the side-effects, including making cheese and fermenting milk.
Penny Bickle of the University of York demonstrates how to make prehistoric cheese and reveals why archaeologists are so interested in the history of food.
About the speaker
Dr Penny Bickle is a Senior Lecturer with the University of York's Department of Archaeology where the main focus of her research is Neolithic Europe. Working at the intersection of science and theoretical archaeology, she applies bioarchaeological methods to various sites and time periods to inform on issues of identity and social diversity.
Penny is particularly interested in how we can use burial practices to uncover the social lives and lifeways of the earliest farmers in Europe. She has travelled throughout Europe to carry out sampling of human and animal remains, artefacts and the local cuisines.
Malton Food Lovers Festival
Set across the streets of Yorkshire's Food Capital, Malton Food Lovers Festival is a celebration of Yorkshire's finest produce and cooking. Expect artisan stalls, delicious street food, talks, tastings, celebrity chefs, demos, festival bar, live music and much, much more! Malton's three-day family foodie extravaganza is a festival like no other. A giant celebration, a huge gourmet street party - 'Yorkshire's Foodie Glastonbury' is back! Festival dates: 3, 4 and 5 June 2022, and 27, 28 and 29 August 2022.
Partners