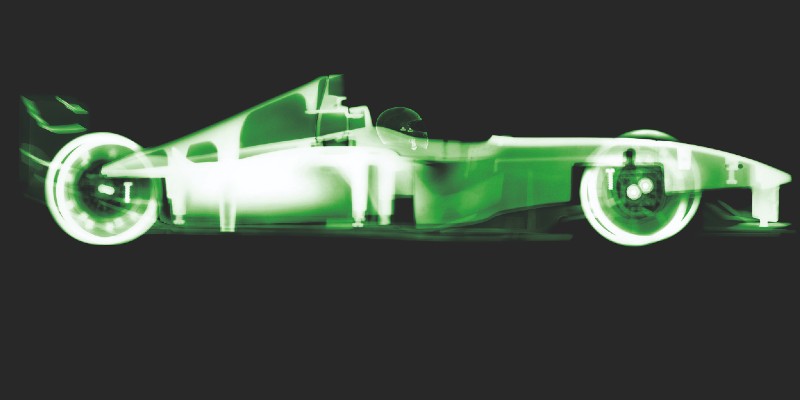 Racing Green: How motorsport science can save the world Kit Chapman
Talk
This event has now finished.
Date and time:

Saturday 18 June 2022, 2pm to 3pm

Location:

In-person only
Ron Cooke Hub, Campus East, University of York (Map)

Admission:

Free admission, booking required
Event details
Motor racing is one of the world's most watched sports. It's also the most scientifically demanding sport on Earth, requiring a combination of peak physical and mental skill, world-class engineers and a constant drive for technological innovation.
Science in motorsport extends its reach far beyond the track. The efforts of engineers to go a hundredth of a second faster ripple into our daily lives: we use the aerodynamics of a Formula 1 car to keep our food cool in the supermarket and stop skyscrapers wreaking havoc, and we can thank crash helmets and rear view mirrors to keep us safe. The cutting edge of our future - from electric cars to virtual reality - began on the track. Motorsport is a testbed, the world's fastest Research & Development lab.
With an emphasis on green technology - from electric batteries and graphene to hydrogen power, autonomous vehicles and 3D printing - Kit Chapman, author of Racing Green, explains how the sport of today could save the world of tomorrow.
Image Credit: © Bloomsbury Sigma
Book sales
You can buy copies of many of our speakers' books from Fox Lane Books, a local independent bookseller and Festival partner. In some cases, author signed bookplates are available too.
About the speaker
Kit Chapman is an award-winning journalist and adventurer. With more than a decade of experience writing for titles such as Nature, New Scientist, Chemistry World, Physics World and the Daily Telegraph, his work has taken him to more than 60 countries as he seeks amazing tales from the cutting edge of science. Kit has a PhD in the history and philosophy of science from the University of Sunderland and a master's degree in pharmacy from the University of Bradford. His first book, Superheavy, was shortlisted for the AAAS/Subaru Prize for Excellence in Science books. A lifelong motorsports fan, he has previously worked with Virgin Racing's Formula E team to cover the chemistry and material science of their racing cars.
Partners