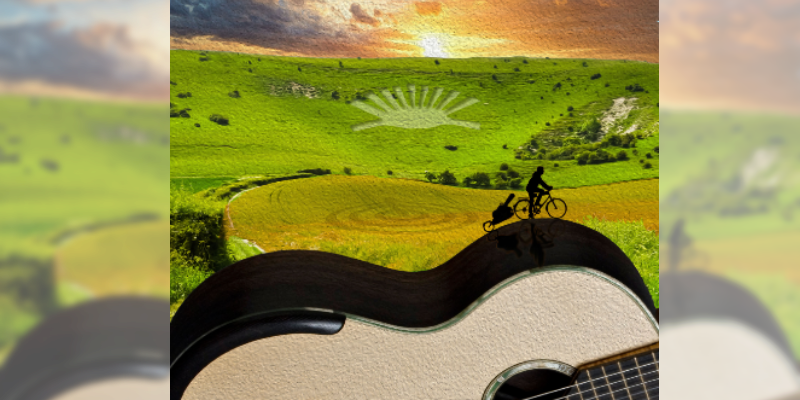 Richard Durrant: Music for midsummer
Performance
This event has now finished.
Date and time:

Sunday 12 June 2022, 7.30pm to 9.30pm

Location:

In-person only
National Centre for Early Music, Walmgate (Map)

Admission:

£16.00 (£14.00 concessions), booking required
Event details
Join guitarist, composer and ukulele virtuoso Richard Durrant and enjoy his trademark blend of original guitar music, British flavoured folk, Bachs played on the uke and plenty of tales from the road.
This event is part of a tour that celebrates the release of Richard's new album, 'Rewilding'. Starting his musical pilgrimage in Orkney, Richard will cycle through the UK, performing en route. His reason for this unusual way of touring: 'This is my way of reducing my carbon footprint whilst playing music in some wonderful places and drawing attention to the climate crisis'.
Be part of Richard's musical pilgrimage and join him at the National Centre for Early Music for a fantastic performance.
About the performer
Richard Durrant has performed tirelessly since his graduation from the Royal College of Music and London debut in 1986. He plays approximately 70 concerts each year at home and abroad and has written, arranged and discovered much new guitar repertoire. Performing, composing, promoting music literacy and breaking down musical barriers has been his life's work.
Find out more about Richard on his website
National Centre for Early Music
The National Centre for Early Music (NCEM) is the national advocate of early music in England and a centre of excellence for music-making in the City of York. The NCEM hosts three festivals of early music in Yorkshire, a year-round programme of folk, jazz, early music and world music concerts supported by a significant creative learning programme. NCEM boasts an enviable reputation for blending artistic quality, administrative excellence and creative diversity.
Connect with the NCEM online:
Partners