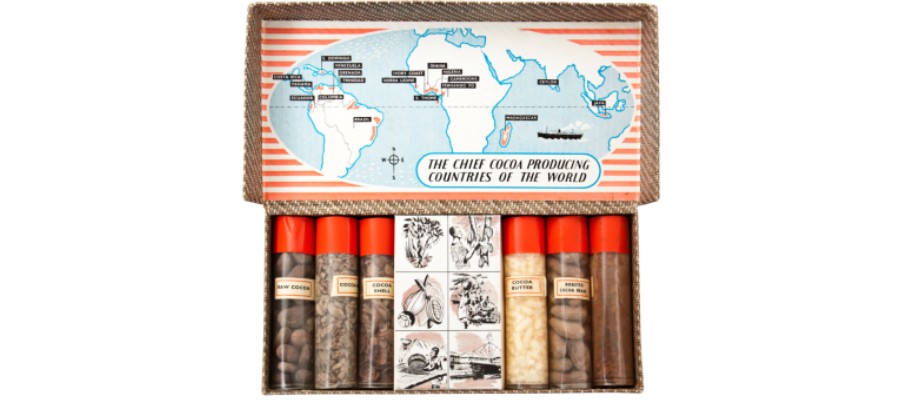 New Rowntree Histories Catherine Oakley, Callum Reilly and Shaun Pitt
Talk
This event has now finished.
Date and time:

Wednesday 22 June 2022, 4pm to 5.30pm

Location:

In-person and online
Clements Hall, Nunthorpe Road (Map)

Admission:

Free admission, booking required
Event details
Many aspects of Rowntree history are familiar. The Rowntree confectionary company invented the KitKat, the Aero and the Polo, which remain household names today. Residents of York in particular may also know of the philanthropic contributions made by Joseph Rowntree and his family in education, workplace welfare, green spaces and developing solutions to poverty and poor housing in Britain.
The rich histories and legacies of the Rowntree family, the Rowntree Company and the Joseph Rowntree Trusts extend across nearly two centuries and cover a huge range of topics and themes. But many of these have not yet been fully explored.
This event will reveal some fascinating, surprising and thought-provoking stories which have not yet been told. Three speakers will share their research into understudied areas of the Rowntree archives. They will consider what we can learn from their findings as we navigate some of the key social issues facing us today, including land reform, the housing crisis and racial inequalities in global supply chains.
The event will be held at Clements Hall, a community asset centre in the South Bank area of York, with a limited capacity in-person audience. It will be chaired by Gary Brannan (Keeper, Borthwick Institute for Archives) and livestreamed to The Rowntree Society YouTube channel with support from Pilot Theatre. Each speaker will present for 15 minutes, followed by a short discussion and an audience Q&A.
An opportunity to discover new insights into one of York's most well-known families.
Image credit: © Alamy
About the speakers
Dr Catherine Oakley is Executive Director of The Rowntree Society and an Honorary Fellow in the Department of History at the University of York. Her PhD, completed in the Department of English and Related Literature at the university, focused on cultural histories of work, health and the body in the late nineteenth and early twentieth centuries. She has worked for over a decade in research-led engagement and cross-sector collaboration in public history across Higher Education, the cultural industries and civil society.
Callum Reilly is an archaeologist and WRoCAH doctoral researcher at the University of York, specialising in the modern world. His research project 'Landscapes of Reform' investigates the relationship between social improvement, housing and the landscape in two planned working-class settlements in Yorkshire: the garden village of New Earswick, founded by Joseph Rowntree near York, and Woodlands model mining village near Doncaster.
Shaun Pitt is an independent researcher who recently completed his PhD thesis entitled 'Piotr Kropotkin, anarcho-communist networks and British "New Liberalism", 1886-1921'. His interests include the history of anarchist movements (specifically mainstream connections to anarchism), women in left-wing networks, the history of the social sciences and humanities, and Anglo-Russian connections before the Bolshevik Revolution.
The Rowntree Society
The Rowntree Society is a registered education charity based in York. Its mission is to build and share knowledge about the histories of the Rowntree family, the Rowntree company and the Rowntree trusts, and their continuing relevance today. Famed as hugely successful chocolate makers, the Quaker Rowntrees were pioneers in business management and industrial welfare, social research on poverty and inequality, and the creation of high-quality affordable housing in Britain. The three Rowntree Trusts founded by Joseph Rowntree in York have operated in a philanthropic capacity in the UK and internationally for over a century to inspire social change.
The Rowntree Society facilitates and supports projects and activities for a range of audiences through collaborative working across education, libraries and archives, local government, the voluntary sector, and the creative sector. The Society functions as a reliable source of information, promotes and supports new interdisciplinary research, produces heritage-related materials for people of all ages and backgrounds, and acts in an advisory capacity on projects and initiatives connected to Rowntree histories and values.
Connect with The Rowntree Society online:
Partners