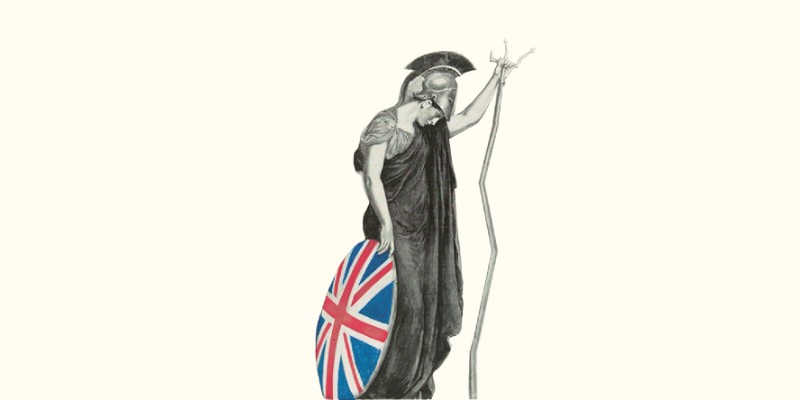 Rule, Nostalgia: A backwards history of Britain Hannah Rose Woods
Talk
This event has now finished.
Date and time:

Wednesday 15 June 2022, 6pm to 7pm

Location:

Online only

Admission:

Free admission, booking required
Event details
Britain is an island ruled by nostalgia, but nostalgia today isn't what it used to be …
Longing to go back to the 'good old days' is nothing new. For hundreds of years, the British have mourned the loss of older national identities and called for a revival of 'simple', 'better' ways of life - from Margaret Thatcher's call for a return to 'Victorian values' in the 1980s, to William Blake's protest against the 'dark satanic mills' of the Industrial Revolution that were fast transforming England's green and pleasant land, to sixteenth-century observers looking back wistfully to a 'Merry England' before the upheavals of the Reformation. By the time we reach the 1500s, we find a country nostalgic for a vision of home that looks very different to our own.
But were the 'good old days' ever quite how we remember them?
Beginning in the present, cultural historian Hannah Rose Woods takes us back on an eye-opening tour through five hundred years of Britain's perennial fixation with its own past to reveal that history is more complex than we care to remember. Asking why nostalgia has been such an enduring and seductive emotion across hundreds of years of change, Hannah Rose separates the history from the fantasy, debunks pervasive myths about the past, and illuminates the remarkable influence that nostalgia's perpetual backwards glance has had on British history, politics and society.
Join for a timely and enlightening interrogation of national character, emotion, identity and myth-making that elucidates how this nostalgic isle's history was written, re-written and (rightly or wrongly) remembered.
This event will take place live on Zoom Webinar. You'll receive a link to join a couple of days before the event takes place and a reminder an hour before. During the event, you can ask questions via a Q&A function, but audience cameras and microphones will remain muted throughout.
Book sales
You can buy copies of many of our speakers' books from Fox Lane Books, a local independent bookseller and Festival partner. In some cases, author signed bookplates are available too.
About the speaker
Hannah Rose Woods is a writer and cultural historian. She has a PhD from the University of Cambridge, where she taught modern British history and, in 2016, captained her college's team to victory on that most nostalgic of television programmes, University Challenge. She has written on history, politics and culture for the New Statesman, the Guardian, History Today, Art UK and Elle magazine, and has appeared as a contributor on Dan Snow's History Hit Podcast, Tortoise Media ThinkIns, BBC Radio 5 Live and Radio 4's Front Row, the Today programme, The World at One and The World Tonight to discuss topics including nostalgia, public history, Victorian culture, gender equality and universities.
Partners