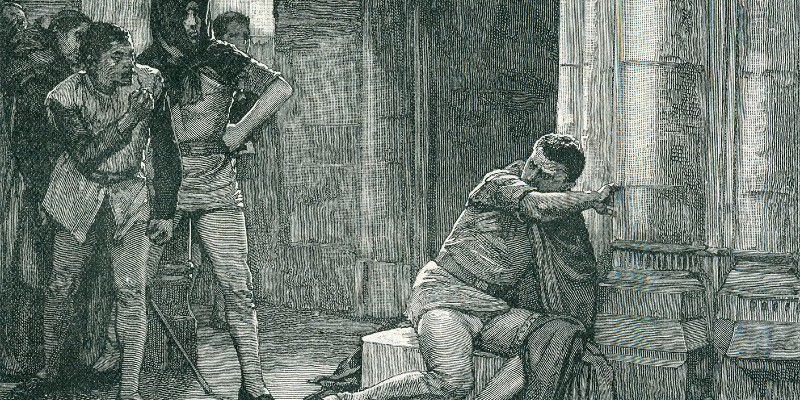 Sanctuary Past and Present Louise Hampson
Talk
This event has now finished.
Date and time:

Thursday 16 June 2022, 5pm to 6pm

Location:

In-person only
Holy Trinity Church, Goodramgate (Map)

Admission:

Free admission, booking required
Event details
'Sanctuary' is a potent word with many meanings today. It can mean anything from seeking a few moments of peace to the need to flee one's home and culture to preserve life and limb. At the heart of it is a sense of safety and security, a place of protection where we cannot be 'got at', a place in which we can be unafraid.
In medieval times, sanctuary was a practical right offered by every church where those fleeing persecution or justice could buy some time for tempers to cool and evidence examined. Beverley Minster offered an unusually extensive right of sanctuary, which covered the whole town and included the option for some sanctuary seekers to live out their lives under its umbrella.
Join Louise Hampson, research lead on the Beverley project, to discover the real-life stories of those claiming sanctuary in medieval Beverley and to receive the opportunity to decide their fate. In the process, you will explore some of your own attitudes to those claiming 'sanctuary' of various kinds today.
Image credit: © Jules Girardet (1856-1938) - Public domain: Project Gutenberg
Accessibility note: While Holy Trinity Church is overall accessible, the venue has some uneven floors and different levels, which makes wheelchair access difficult in some parts of the church.
About the speaker
Dr Louise Hampson is the research lead on the Beverley project and has also spoken and written articles on sanctuary. Louise is a Research Fellow and the Heritage Research and Partnerships Coordinator for The Centre for the Study of Christianity and Culture, University of York. She works on medieval and early modern culture and stained glass, and was Head of Collections at York Minster for 14 years. Her PhD thesis was on the post-medieval reception and care of the stained glass of York Minster. She has published on the Minster and has a book based on her thesis in preparation with Brill's Art and Material Culture in Medieval and Renaissance Europe series. She is a specialist advisor to Leeds Diocesan Advisory Committee, serves on Lichfield Cathedral Fabric Advisory Committee and chairs Wakefield Cathedral's Fabric Advisory Committee.
Sanctuary Past and Present at Beverley Minster
Sanctuary Past and Present is the central topic of a new interpretation project at Beverley Minster in East Yorkshire, a project funded by the National Lottery Heritage Fund and the Friends of Beverley Minster. Through dramatic films, interviews and digital interpretation the project explores the medieval history of sanctuary in Beverley and the modern experience of Syrian refugees resettled in East Yorkshire today. The project was delivered by The Centre for the Study of Christianity and Culture, University of York, a research centre established in 1999, which has wide experience of using their research and technological expertise to provide heritage consultancy for historic cathedrals, churches and other institutions and to design and deliver interpretation schemes.
Partners