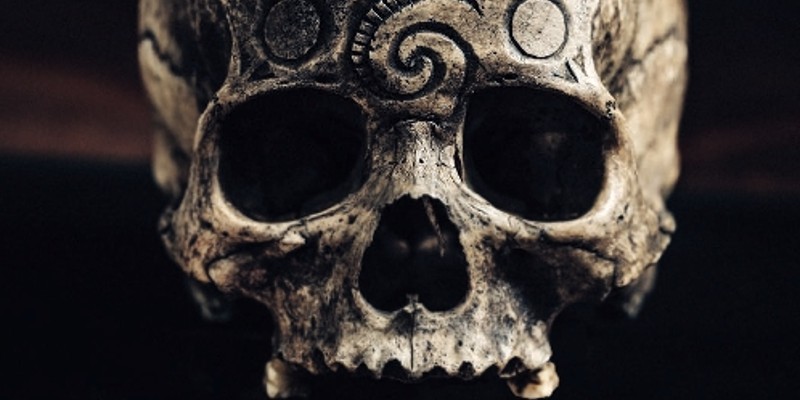 Skulls: Portraits of the dead and the stories they tell Paul Gambino
Talk
This event has now finished.
Date and time:

Friday 17 June 2022, 8pm to 9pm

Location:

Online only

Admission:

Free admission, booking required
Event details
It is said that the skull is the only human body part that is as powerful dead as it was when living.
Paul Gambino, collector of the macabre and author of Skulls, takes you on an eerie journey through history, seen through the hollow eye sockets of this crown jewel of the human skeleton.
Sharing stories and fascinating facts, historical and medical references, compelling anecdotes and testimonials of skull collectors, Paul reveals the often gruesome history of skulls, how they were acquired and what makes them so highly prized.
This event will take place live on Zoom Webinar. You'll receive a link to join a couple of days before the event takes place and a reminder an hour before. During the event, you can ask questions via a Q&A function, but audience cameras and microphones will remain muted throughout.
Book sales
You can buy copies of many of our speakers' books from Fox Lane Books, a local independent bookseller and Festival partner. In some cases, author signed bookplates are available too.
About the speaker
Paul Gambino has been an avid collector of the macabre for over 20 years and owns an extensive collection of nineteenth-century memorial photographs. His two decades of collecting have gained him access to some of the world's most elite collectors of the macabre. He is the author of multiple books including Morbid Curiosities: Collections of the Uncommon and the Bizarre, Skulls: Portraits of the Dead and the Stories They Tell, and his latest Killer Collections: Dark Artifacts from True Crime. The latter is a peek into a world of collecting that is highly contentious and guarded - richly illustrated with artifacts and ephemera relating to some of the world's most infamous criminals and interviews with some of the leading collectors. Paul's past experience includes creator and editorial director of Urban Ink and Rebel Ink tattoo lifestyle magazines.
Partners