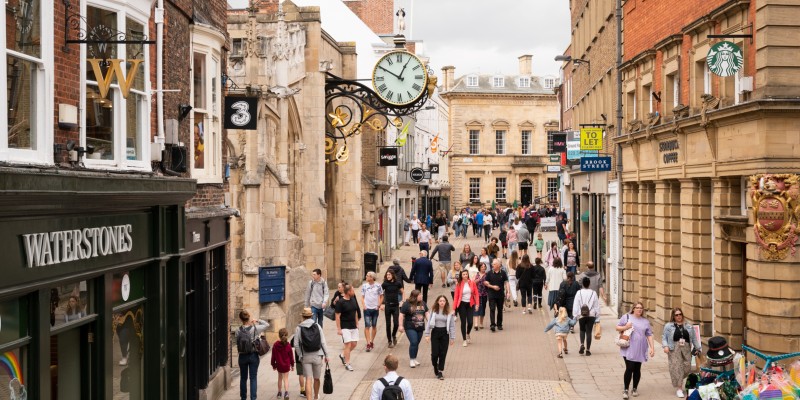 StreetLife: Celebrating the history and future of Coney Street
Interactive activities
Performance
Talk
This event has now finished.
Date and time:

Friday 24 June 2022, 10am to 6pm

Location:

In-person only
Street Life Hub, Coney Street (Map)

Admission:

Free admission, booking recommended
Event details
Join us on 24 June to explore the past and future of York's historic Coney Street.
From historic coaching inns to the legendary Willow nightclub, from a busy waterfront to a popular Turkish baths, and from coffee-house habitués and newspaper workers to suffragettes and street singers, Coney Street has seen it all. An exciting project led by researchers at the University of York aims to bring the history and creative spirit of Coney Street to the fore and shape a new and vibrant future for the familiar thoroughfare.
Join the StreetLife project team to explore the heritage of Coney Street, a pop-up printing press, museum and gallery, and live and digital musical performances reflecting on and inspired by the street. You will have the chance to peer into the street's hidden corners, to enjoy its forgotten but essential relationship with the river that winds through York's city centre, and to find out more about the communities - past and present - who live, work and play on the street.
This project is funded by the UK Government through the UK Community Renewal Fund.
StreetLife partners:
UK Government

University of York

City of York Council

York Civic Trust

York Music Venue Network

York BID
For more about the activities on offer and which ones to pre-book, visit the StreetLife website.
Image credit: © Alex Holland
Partners