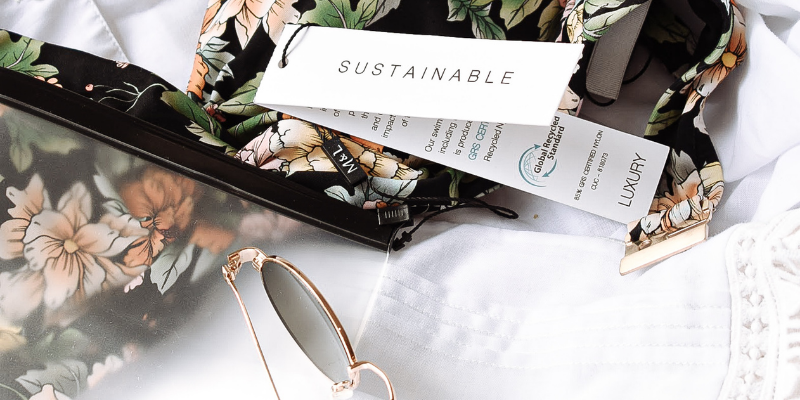 Sustainable Fashion and Social Media Marketing Elina Ketikidi
Talk
Date and time:

Tuesday 21 June 2022, 1pm to 2pm

Location:

Online only

Admission:

Free admission, booking required
Event details
The fashion industry is said to be the second biggest global polluter after the oil industry. For example, it takes almost 8,000 gallons of water - the amount that a single person drinks in seven years - to make one pair of jeans. When those jeans are discarded, they - and tons more textiles - end up in landfills.
Sustainable fashion brands want to reduce the impact on the environment - but how can these brands best reach their audiences?
Join digital marketing expert Elina Ketikidi to find out how social media can be used to educate consumers about the importance of sustainability in fashion and sustainable living more generally.
This event will take place live on Zoom Webinar. You'll receive a link to join a couple of days before the event takes place and a reminder an hour before. During the event, you can ask questions via a Q&A function, but audience cameras and microphones will remain muted throughout.
About the speaker
Elina Ketikidi is the Communication and Digital Manager at South East European Research Center (SEERC) and a PhD Candidate at Sheffield University Management School. Her work focuses on millennials' visual attention towards social media posts about sustainability in fashion. Currently, Elina is the co-founder of EVN virtual - a sustainable fashion brand based on metaverse. In the past she was a Digital Account Executive at the multinational advertising company MullenLowe Athens. She has previously worked as Social Media Marketing Consultant at The Fashion Revolution Foundation, and she has taught Online Consumer Behaviour and Digital Marketing at postgraduate level at CITY College, International Faculty University of Sheffield.
Partners