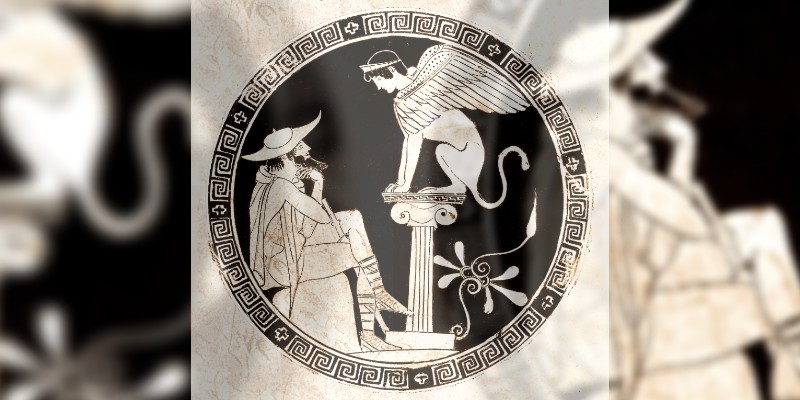 Thebes: The forgotten city Paul Cartledge
Talk
This event has now finished.
Date and time:

Wednesday 15 June 2022, 1pm to 2pm

Location:

Online only

Admission:

Free admission, booking required
Event details
Continuously inhabited for five millennia, and at one point the most powerful city in Ancient Greece, Thebes has been overshadowed by its better-known rivals, Athens and Sparta. But there is much to discover about Thebes.
According to myth, the city was founded when Kadmos sowed dragon's teeth into the ground and warriors sprang forth, ready not only to build the fledgling city but to defend it from any potential invaders.
It was Hercules' birthplace and the home of the Sphinx, whose riddle Oedipus solved, winning the Theban crown and the king's widow in marriage, little knowing that the widow was his mother, Jocasta.
The city's history is every bit as rich as its mythic origins, from siding with the Persian invaders when their emperor, Xerxes, set out to conquer Aegean Greece, to siding with Sparta - like Thebes an oligarchy - to defeat Pericles' democratic Athens, to being utterly destroyed on the orders of Alexander the Great.
Join acclaimed classical historian Paul Cartledge, author of Thebes: The Forgotten City of Ancient Greece, as he brings the city vividly to life, and find out why Thebes is central to our understanding not only of the ancient Greeks' political and cultural achievements but of our own culture and civilization.
This event will take place live on Zoom Webinar. You'll receive a link to join a couple of days before the event takes place and a reminder an hour before. During the event, you can ask questions via a Q&A function, but audience cameras and microphones will remain muted throughout.
Book sales
You can buy copies of many of our speakers' books from Fox Lane Books, a local independent bookseller and Festival partner. In some cases, author signed bookplates are available too.
About the speaker
Professor Paul Cartledge is A.G. Leventis Senior Research Fellow of Clare College, University of Cambridge, UK, and emeritus A.G. Leventis Professor of Greek Culture in the Faculty of Classics, where he taught from 1979 to 2014. His undergraduate and doctoral qualifications were obtained at Oxford, where he completed a dissertation on the archaeology and history of early Sparta under the supervision of Professor Sir John Boardman. He is the author, co-author, editor or co-editor of well over a score of books, including The Cambridge Illustrated History of Ancient Greece; The Spartans: An Epic History; Alexander the Great: The Hunt for a New Past; Thermopylae: The Battle that Changed the World; and Democracy: A Life. He co-edits a monograph series, sits on the editorial boards of three learned journals and serves as consultant in ancient history to publishers on both sides of the Atlantic. He is a Fellow of the Society of Antiquaries of London and an Honorary Citizen of Sparta, Greece. He also holds the Gold Cross of the Order of Honour awarded by the President of the Hellenic Republic.
Partners