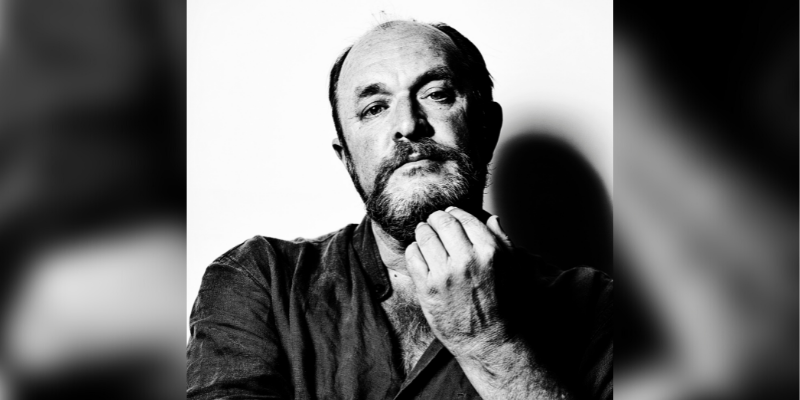 William Dalrymple in Conversation
Talk
This event has now finished.
Date and time:

Saturday 18 June 2022, 5.30pm to 6.45pm

Location:

In-person only
Room PZA/103, Piazza Building, Campus East, University of York (Map)

Admission:

Free admission, booking required
Event details
Join acclaimed historian, writer and broadcaster, William Dalrymple, as he reflects upon over three decades of scholarship on India, and its relationship with the East India Company and the Mughals. During this in-conversation, William will consider what his research reveals about the impact the British had on India.
This inaugural Bruce Wannell Memorial Lecture is also a celebration of the life and scholarship of the adventurer, linguist and orientalist Bruce Wannell (1952-2020), who was both a friend and translator for William. Bruce spent his latter years (in between his travels) living on Holgate Road in York, and his life is celebrated in Tales from the Life of Bruce Wannell.
This talk also celebrates the partnership between York Festival of Ideas and the Jaipur Literature Festival, of which William is the co-founder and co-Director.
This is the Inaugural Bruce Wannell Memorial Lecture, presented in collaboration with the Jaipur Literature Festival.
Book sales
You can buy copies of many of our speakers' books from Fox Lane Books, a local independent bookseller and Festival partner. In some cases, author signed bookplates are available too.
Image copyright: © Bikramijt Bose
About the speaker
William Dalrymple is the bestselling author of the Wolfson Prize-winning White Mughals, The Last Mughal, which won the Duff Cooper Prize, and the Hemingway and Kapucinski Prize-winning Return of a King. His most recent book, The Anarchy, was long-listed for the Baillie Gifford Prize 2019, and short listed for the Duke of Wellington medal for Military History, the Tata Book of the Year (Non-fiction) and the Historical Writers Association Book Award 2020. It was a Finalist for the Cundill Prize for History and won the 2020 Arthur Ross Medal from the US Council on Foreign Relations.
Dalrymple has been awarded five honorary doctorates, is a fellow of the Royal Society of Literature, the Royal Asiatic Society and the Royal Society of Edinburgh, and has held visiting fellowships at Princeton, Brown and Oxford. He writes regularly for the New York Review of Books, the New Yorker, and The Guardian. In 2018, he was presented with the prestigious President's Medal by the British Academy and was named one of the world's top 50 thinkers for 2020 by Prospect. He is a founder and co-director of the Jaipur Literature Festival.
Partners