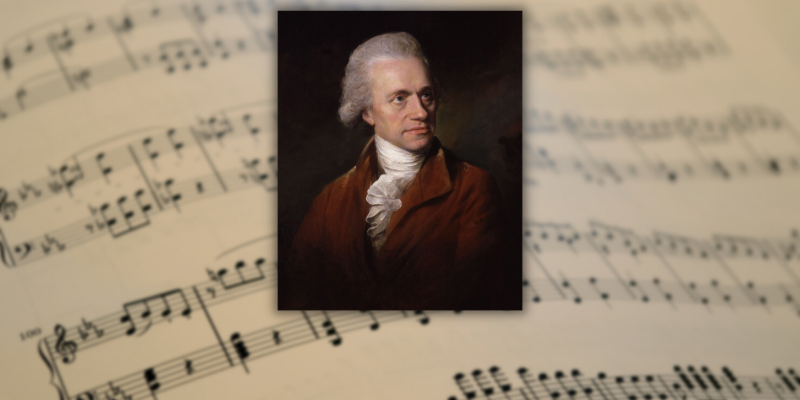 William Herschel's Musical Worlds
Performance
This event has now finished.
Date and time:

Sunday 19 June 2022, 7.30pm to 9.30pm

Location:

In-person only
Sir Jack Lyons Concert Hall, Campus West, University of York (Map)

Admission:

Free admission, booking required
Event details
Join us for an unforgettable evening exploring William Herschel's musical worlds.
Herschel scholar Sarah Waltz guides us through works by William Herschel and composers he may have played and admired during his time in the North of England, performed by leading period musicians and directed by Claire Holden. Alongside this historical music, hear contemporary works from York musicians drawing on scientific and astronomical data.
PLEASE NOTE that this event is now free of charge.
Part One
Mark Hanslip: Gandering 1
William Herschel: Symphony No.8 in C minor (1761)
Charles Avison: Trio Sonata, Op.8 no.4
William Herschel: Symphony No.9 in F, 'Andante assai' (slow movement) (1761)
William Herschel: Oboe Concerto No.1 in E flat (1759). Soloist – Rachel Chaplin
Interval
Part Two
William Herschel: Quartet 'Pray, let us Sing a Merry Catch', and Trio 'Echo Catch'
William Herschel: Duet 'With these my Daphne'; Trio 'The Spring Gardens Concert'
Jacob Herschel: Sinfonia No.26
William Herschel: Organ Sonata No.2 in B flat – Ben Horden
William Herschel: Symphony 14 in D (1762)
Naomi Perera: Hydrogen for solo flute and drone
Partners