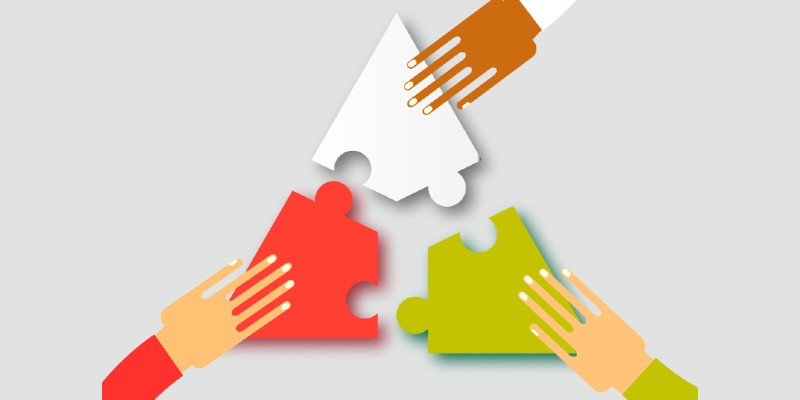 Building York's Entrepreneurial Culture
Panel discussion
This event has now finished.
Date and time:

Friday 24 June 2022, 1.30pm to 5.45pm

Location:

In-person only
Tempest Anderson Hall, Museum Gardens (Map)

Admission:

Free admission, booking required
Event details
To celebrate the first anniversary of the Good Business Charter, and the launch of Enterprise Works and the York Accelerator, we showcase how the city of York is forming a coalition with innovative partners to respond positively to the levelling up agenda.
Discover how York is creating a new approach to supporting entrepreneurs, driving inclusive economic growth and tackling the impact of COVID-19.
This event is divided into three sessions. You are welcome to attend individual sessions or join us for the whole afternoon!
Session One - Levelling Up: The 12 Missions
1.30pm - 2.45pm
Introduction: Professor Kiran Trehan
1.35pm - 2.45pm
Kay Withers, Director of Strategy Department for Levelling Up, Housing and Communities,
Dafydd Williams, Northern Powerhouse,
Julian Richer, entrepreneur and founder of the Good Business Charter,
Rachael Maskell MP for York Central
Good Business Charter: A response to Levelling up, Julian Richer
Including Q&A
Session Two - How to be an Entrepreneur
3.30pm - 4.15pm
Professor Bob Doherty, Dean of School for Business and Society, University of York,
Richard Harpin, founder and CEO of HomeServe plc, Growth Partner
Session Three - How to be a York Entrepreneur (Launching Enterprise Works and York Accelerator Programme)
4.45pm - 5.45pm
Please note that these sessions can only be attended in person.
About the speakers
Session 1
Kay Withers is Levelling Up Strategy Director at the Department for Levelling Up, Housing and Communities.
Dafydd Williams joined Associated British Ports in January 2017 as the Head of Policy, Communications and Economic Development for the Humber. He is responsible for all of ABP Humber's external relations, policy developments and partnerships, and manages large projects like Brexit planning, Freeport status and several large regeneration schemes. Prior to ABP, Dafydd worked for eight years for Yorkshire Water in various roles including latterly as Group Head of Corporate Affairs. He has previously worked for PR agencies managing accounts for a number of big names in the housing, retail, energy and transport sectors.
Dafydd is the former Leader of City of York Council and worked for MPs and ministers between 1999 and 2007. He has been a magistrate in York for the last 12 years, is the former Chair of Hull College Group, a founder member of the Board of Hull and East Yorkshire Local Enterprise Partnership, and Chair of North East Lincolnshire Development and Growth Board.
Julian Richer is an English retail entrepreneur, philanthropist and author, best known as the founder and managing director of Richer Sounds, the UK's largest hi-fi retailer. Richer has gained a reputation for his motivational style of management and his philanthropic and charitable activities.
Rachael Maskell has been MP for York Central since 2015. In Parliament, Rachael works hard for her constituents in York, campaigning for a Real Living Wage, skilled jobs, a sustainable city, affordable housing and to integrate health and social care.
Session 2
Professor Bob Doherty (Dean of School for Business and Society) spent 14 years in industry with 5 years spent establishing Divine Chocolate Ltd in the UK and US confectionery markets. He is the research leader of FixOurFood, which works with food businesses in the Yorkshire Food System, and, working with colleagues, has helped set-up 'Grow it York', an indoor vertical farm business in the centre of York.
Richard Harpin is the founder and CEO of HomeServe, the international home improvements and repairs business. Following an Economics degree at the University of York, his early career started in brand management at Procter and Gamble, and then management consultancy at Deloitte. Richard is passionate about business and committed to giving back, and has founded The Enterprise Trust and Growth Partner LLP.
Session 3
Sue Williamson (BA Hons, MA, MPHIL, PGCE) is the founder and CEO at Tang Hall SMART CIC. From a starting point of little direct experience of entrepreneurship, Sue built Tang Hall SMART up from zero, into a thriving community-based music and arts enterprise. A secondary school teacher for many years, Sue has also worked as a record shop manager, an 'office-temp', and a musician (her current act is The Punk Crone which says it all!)
Phil Doye is the CEO of boxxe. From selling printer cartridges at 21 to building Kelway into one of the UK's largest and fastest growing IT Resellers - scaling with the times and gathering incredible expert teams to drive rapid growth is Phil Doye's secret sauce. CDW, the world's largest reseller, obviously liked it so much they bought the business. As early as 2011 Phil knew that to truly enable businesses to scale, they needed to give their staff access to their systems through consumer devices, in a way that is more user-friendly while also considering data and systems security. Fast forward to 2022 - that's what boxxe does, plus a whole lot more - working with the world's biggest and most recognised names in tech. Since selling Kelway in 2015, Phil is an active investor building a diverse global portfolio across starts ups, private equity, public and private markets and crypto.
For Phil, it's not just about the technologies that power modern society, it's about building long-term sustainable businesses with a consistent planet-friendly ethos. To future proof your company, you need to future-proof the planet at the same time. boxxe is well on its way to becoming a b-corp and also donates 5% of all company time to the community - as well as already being Carbon Neutral.
Christopher Winn is Ecosystem Manager at Barclays Eagle Labs, which aims to incubate, inspire and educate ambitious UK founders and startups and help them succeed.
Will Smith is the Co-Founder of Tred, a Leeds-based green neobank that helps people track, reduce and offset their carbon footprint as they spend. Will was recently named on the Forbes 30 Under 30 list for 2022, following a year in which Tred completed their first funding round, secured a 5-year partnership with Mastercard, and built a community of 30,000 people. Outside of work he's a keen cyclist, drummer, and runs around after his dog, Mayo.
Partners