After the ice: Yorkshire's prehistoric people
June 13 - 29, Yorkshire Museum
Eleven thousand years ago at Star Carr, near Scarborough, mesolithic people lived, hunted and worshipped. They built Britain's oldest known house and wore deer skull headdresses to hunt or to worship unknown Gods. Some of the most remarkable and complete finds from the site are brought together for the first time in this special exhibition.
Website: www.yorkshiremuseum.org.uk
Admission:
York Card holders - Free
Adult - £7.50
Concessionary Adult - £6.50
Children under 16 - Free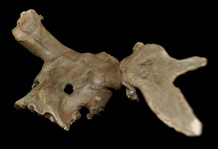 You may also like...