Capital of the North exhibition
June 13 - 29, 10am-5pm daily, Yorkshire Museum

In the medieval kingdoms of Britain, the north was ruled from York.
Anglian kings were baptised in its churches, Viking warriors plotted their southern raids and the Normans cruelly stamped their authority on the masses. From the ravages of war, the city went on to flourish in a golden age of innovation, religion and trade.
Through it all York was a place of power, art, greed and bloodshed. Through it all York was the Capital of the North.
Website: www.yorkshiremuseum.org.uk
Admission:
York Card Holders - Free

Adult - £7.50
Concessionary Adult - £6.50
Children under 16 - Free
‌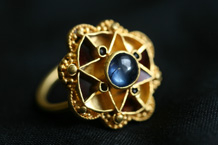 Related events