An Audience with Michael Morpurgo

Michael Morpurgo/span>
Event details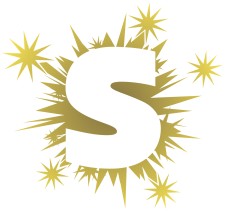 Join us for an audience with award-winning children's author, Michael Morpurgo. Author of many books for children, including The Wreck of the Zanzibar, The Butterfly Lion, and War Horse, he was also Children's Laureate, in which role he worked to encourage all children to discover reading, and to remind people of all ages of the 'power of stories'.
The event will consist of a 45-minute talk followed by 15 minutes of questions from the audience.
Speaker biography:
Michael Morpurgo, began writing stories in the early '70's, in response to the children in his class at the primary school where he taught in Kent. One of the UK's best-loved authors and storytellers, Michael was appointed Children's Laureate in 2003. He has written over 130 books, including The Butterfly Lion, Kensuke's Kingdom, Why the Whales Came, The Mozart Question, Shadow, and War Horse, which was adapted for a hugely successful stage production by the National Theatre and then, in 2011, for a film directed by Steven Spielberg.
His book, Private Peaceful has been adapted for the stage by Simon Reade and has now been made into a film, directed by Pat O'Connor. Michael was awarded the OBE for his writing in 2006.
A son and grandson of actors, Michael has acting in his blood and enjoys performing live adaptations of his books with the folk singers Coope Boyes and Simpson and the singer John Tams, the author of many of the songs in War Horse at the National Theatre. Recent appearances on stage include performances in Toronto and Dallas and in New York he joined the cast of War Horse on Broadway.
Michael's books have been translated into many languages including Chinese, Bulgarian and Hungarian, Hebrew and Japanese. He travels all over the UK and abroad talking to children, telling his stories and encouraging them to tell theirs.
With his wife Clare, he set up the charity Farms for City Children, which offers children and teachers from inner-city primary schools the chance to live and work in the countryside for a week. Over 100,000 children have visited the three farms run by the charity since it began in 1976. Teachers frequently comment that a child can learn more in a week on the farm than a year in the classroom. HRH The Princess Royal is Patron of the charity. The couple were awarded MBE's for their work in education.
Related links
Accessibility

Wheelchair accessible