The Rest Just Follows - CANCELLED

Glenn Patterson/span>
Event details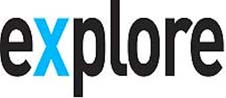 Due to unforeseen circumstances this event is unfortunately cancelled. The Festival team apologise for any inconvenience or disappointment this may cause.
How the lives of three Belfast teenagers are entwined as they grow into adulthood is the theme for Glenn Patterson's novel The Rest Just Follows.
First of September 1974. Craig Robinson is starting secondary school. Instinct tells him he needs to keep his head down. The last thing he needs, therefore, is someone carrying the name St John Nimmo to be sent to sit beside him, but that is what he gets.
Across town Maxine Neill is starting her own new school, convinced that she shouldn't be there at all. She should be where Craig and St John are. Not that she has met either of them yet. Though meet them she will, and more.
Their lives and hers - and the lives of the entire Nimmo family - become entwined as pre-teens turn to teens, turn to twenties and thirties, turn inevitably to the eff decades and they go about the business of filling the spaces vacated by the generations that went before. It's called growing up, never mind that most of the time it feels like making it up as they go along, and sometimes like fucking up completely.
Around them meanwhile the world happens: to be specific Belfast happens, for good or occasionally very ill indeed. These are the circumstances life has contrived for them. What are they to do but deal with it?

Accessibility
Wheelchair accessible
Tickets