Skip to Content
Accessibility statement
Big Telescopes: Family day
Sunday 14 June 2015, 11.00

AM

to 5.00pm

Free admission


No booking required

Exhibition Centre,

Department of Physics

(map)

Wheelchair accessible.
Event details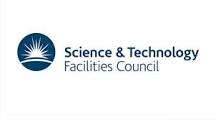 Join us to explore the Big Telescopes exhibition. Discover how astronomers use different types of light to study the Universe. With interactive activities, an inflatable planetarium, and giant models, find out how we know about the Big Bang, black holes, galaxies colliding and much more!
The first lecture will be at 11am, and is entitled 'In Space No-One Can Hear You Scream'. The second will start at 1pm, 'Let There Be Light'. The final lecture, 'A Zooniverse of Galaxies', from special guest speaker Karen Masters, will be at 3pm.
Astrocampus
Find out more about the University of York Astrocampus on Twitter.
You may also like...

This event is part of the The Theory of Everything festival theme. Also in this theme:
Festival tweets