Skip to Content
Accessibility statement
Stories of The First World War

Hilary Robinson/span>

Wheelchair accessible.
Event details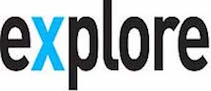 Hilary reads and explains the background to her two picture books Where The Poppies Now Grow and The Christmas Truce which were published to commemorate the centenary of The First World War. Written in verse, in homage to the war poets, the stories are a sensitive portrayal of life in Edwardian England and the difficulties many soldiers faced in the trenches.
Where The Poppies Now Grow has been nominated for both the Carnegie and Kate Greenaway Medals 2015. Two further titles are planned in the series, Flo Of The Somme, which looks at the role of animals in the First World War, and Peace Lily, to mark the contribution made by women. Hilary will be explaining some of the considerations she made when writing these.
You may also like...

This event is part of the Sparks festival theme. Also in this theme:
Festival tweets