The Challenge of Feeding a Healthy World

Tim Benton, Richard Swannell, James Clark, James Murphy/span>
Event details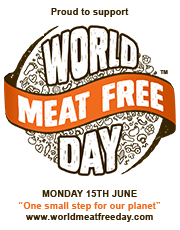 Keynote speaker Tim Benton, the UK Champion for Global Food Security, sets out the scale of the challenge, before issues such as waste management are explored by our expert panellists. Speakers include:
About the speakers
Tim Benton is a Professor of Population Ecology at the University of Leeds and the 'Champion' for the UK's Global Food Security programme. The role of the Champion is to act as a leader, coordinator and facilitator of the programme and to act as an ambassador both for the programme and the area, facilitating knowledge exchange between research and stakeholders in government, industry and society. The Global Food Security programme is a partnership of the UK's main public funders of research in food security, including the Research Councils and UK Government departments, including Defra, DfID and the Food Standards' Agency, as well as the Scottish Government and Welsh Assembly Government. The role of the Global Food Security programme is to ensure that strategically important research is undertaken in related sciences, and to add value to research using interdisciplinary collaboration, alignment and engagement with communities of stakeholders.
Following undergraduate studies in Oxford and post graduate studies in Cambridge, Tim worked in the University of East Anglia, then the Universities of Stirling and Aberdeen before moving to Leeds in 2005. At Leeds, he has been head of his department and Pro-Dean for Research in the Faculty of Biological Sciences, and the Chair of Africa College, a University partnership with the International Institute for Tropical Agriculture in Africa.
James Murphy is Head of Insight at Dissident. He was formerly Editorial Director at the Future Foundation, the global trends and futures agency. In the role, he was responsible for an annual opinion research programme in twenty-four countries, a programme which explored shifting attitudes to inter alia : environmentalism and sustainability, healthcare and nutrition, household incomes and price sensitivity, self-restraint and indulgence behaviours… In that role, his clients included such diverse organisations as Boots, Tesco, Agriculture & Horticulture Development Board, Allianz, Whyte & Mackay, Cancer Research, Accenture, Lloyds Bank, Morrison's, RBS, Co-op, Barclaycard, Scope… His co-authored book The Big Lie (interpreting your global customer's inner life) won the EMM Marketing Book of the Year Prize in 2014. He has also published a series of trend studies on such subjects as the future of Christmas, luxury and indulgence consumption, sport and wellbeing, entertainment and time-use. In 2015, he left Future Foundation to take the position of Head of Insight at Dissident. In that role and with his colleague, Martin Thomas, he has written We Will Live As We Will Eat : anticipating the future power of sustainability amid our shifting food culture on behalf of World Meat Free Day (May 2016). This futures study is based on a fresh wave of opinion research in the UK plus a set of executive interviews with British nutrition and sustainability experts.
His next book The Glamour of Insight is to be published in the Winter of 2016 by GPP.
Dr Richard Swannell, Director of Sustainable Food Systems and Technical Lead at WRAP, has spent his career working on ways of reducing our impact on the environment. Richard is a microbiologist by training and has a Doctorate in Environmental Engineering. His teams focus on delivering a more sustainable, resource efficient and more circular economy in food and drink. This includes improving the environmental performance of food and drink products, reducing waste across the supply chain and in the home, and closing the loop through increasing the recycling of food and drink waste through Anaerobic Digestion and composting.
Richard also leads WRAP's Research and Market Economics teams. He has worked on environmental issues for more than 25 years, covering a broad range of topics. For example he has helped develop biotechnology to treat air pollution and worked on new approaches to cleaning soil and groundwater. His previous roles including leading an international team developing novel ways of treating oil pollution, and heading product development for an environmental consultancy business. Over the last 14 years Richard has helped build successful business partnerships to reduce waste. Richard joined WRAP in 2004 where he led the Retail team that developed the 'Courtauld Commitment'. He became a Director in 2006.
Professor James Clark is Director of the Green Chemistry Centre of Excellence at the University of York, which has a long established reputation for working closely with industry and fostering interdisciplinary research through close collaboration with chemical engineering and other disciplines. James is internationally known for his pure and applied research, educational and outreach work on green chemistry.
James established the leading scientific journal, Green Chemistry, and the world's largest private membership network, the Green Chemistry Network. He has a strong interest in industrial symbiosis and waste utilization – making chemicals, fuels and materials from chemical, food and other wastes – solving both the problems of increasing waste and diminishing resources.
Tickets