How to Eat Better and More Sustainably

Edwina Hughes, Myles Bremner, Isabelle Kelly, Bee Wilson /span>
Event details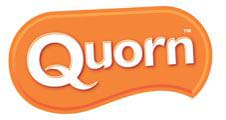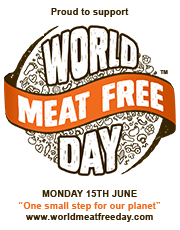 How can we influence consumer behaviour to improve diets and the impact of food production on the planet? How should food be marketed and what are healthy eating alternatives? Daniel Vennard, Senior Fellow, World Resources Institute, will present the keynote address. Our panel of experts will then debate the key issues. Speakers include:
Edwina Hughes, Sodexo
Myles Bremner, Jamie Oliver Food Foundation

Isabelle Kelly, Quorn/Leeds Beckett University

Bee Wilson, Oxford Symposium on Food and Cookery
About the Speakers
Edwina Hughes is Sodexo UK and Ireland's Corporate Responsibility Manager. Sodexo develops, manages and delivers a diverse range of services, designed to improve the quality of life of its clients and customers. To help it respond to global challenges, it developed a sustainability strategy to 2020, the Better Tomorrow Plan, in 2009. It outlines a clear set of pledges and provides a roadmap for what Sodexo wants to achieve. Its focus areas are nutrition, health and wellbeing; local communities; environment; and the workplace. Programmes include Green and Lean, where Sodexo teamed up with conservation charity WWF to develop and pilot a set of 10 sustainable meals. In 2015, Sodexo raised £457,000 for its corporate charity, Stop Hunger. Through the company's global Stop Hunger initiative, employees donate time, skills and money to tackle hunger, support good nutrition and promote life skills in local communities.
Myles Bremner works with the Jamie Oliver Food Foundation and is the former Director of the School Food Plan. From its food education programmes delivered at a local level, to its national and international campaigns that influence policy on key issues, the Jamie Oliver Food Foundation aims to revolutionise the way people feed themselves, and their families. Its food education programmes in schools, communities and with groups of vulnerable young adults teach people about food, where it comes from, how it affects their bodies and how to cook it.
Bee Wilson is a food journalist and historian. She is the author of four books, most recently First Bite: How We Learn to Eat on the psychology of food habits and how they can change (read a recent article about her approach). She writes on food and other topics for a wide range of publications including The Guardian, The London Review of Books and the New York Times. Bee is also Chair of the Oxford Symposium on Food and Cookery, an annual, weekend-long conference on food, its culture and its history. The oldest and most important gathering on this topic, it brings together up to 220 international scholars, journalists, chefs, scientists, sociologists, anthropologists - and even committed amateurs - among others, for a serious discussion about the theme at hand.
Waterstones
Bee Wilson's book will be available to buy from the Waterstones' stall at this event.
Tickets