Food and Health: The Ticking Time Bomb

Jean Adams, Annie Anderson, Jason Halford, Neville Rigby, Bee Wilson /span>
Event details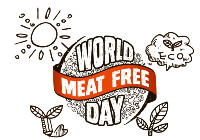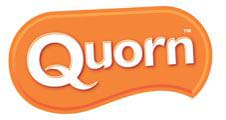 Following a keynote address by Neville Rigby, formerly of the International Obesity Task Force, our experts examine the rising cost of obesity and chronic diseases. Speakers include:
About the speakers
Neville Rigby is the Convenor of the International Obesity Forum and the former Director of Policy and Public Affairs at the International Obesity Task Force. He was at the forefront of the campaign to achieve the WHO global strategy on diet, physical activity and health, and has contributed to WHO reports and analyses, as well as many other publications, on obesity and food policy. He founded the International Obesity Forum as a multi-disciplinary stakeholder network providing a platform for exchanges of experience and expertise, recommendations and advocacy on best practice, policy and action, somewhere the voice of the obese themselves can be heard, and an open door to a virtual meeting place where all the issues concerning both prevention and management of overweight and obesity can be discussed and debated across all sectors.
Dr Jean Adams, a Senior Research Fellow at the University of Cambridge, leads the Evaluation of Population Interventions in Dietary Public Health programme within the Dietary Public Health theme at the Centre for Diet and Activity Research (CEDAR). Jean is currently involved in a range of work exploring issues around dietary public health and food policy – particularly focusing on food marketing, food retailing, cooking and how these factors interact with socio-economic position.
Jean trained in medicine before completing a PhD on the role of biological ageing in socio-economic inequalities in health. She is an Academic Editor for PLOS ONE, a member of the Higher Education Academy and a member of Cancer Research UK's Population Research Committee.
Annie S. Anderson is Professor of Public Health Nutrition and Co-director of the Centre for Research into Cancer Prevention and Screening at the School of Medicine, University of Dundee. Her main research areas focus on theory based, behaviourally focused dietary and obesity (population and individual) interventions aimed at chronic disease risk reduction with a special interest in lifestyle related cancer.
Advisory work has included membership of the Union for International Cancer Control (UICC) Taskforce on Cancer Prevention and she represented UICC on the WCRF/AICR Review on Food, Nutrition and Physical Activity and the Prevention of Cancer (2004-2009). During 2013 to 2015 she was a member of the European Code Against Cancer – Physical activity, obesity, nutrition and alcohol working group for the WHO International Agency for Research on Cancer (IARC) and during 2015-2016 has been part of an international group preparing a monograph on Obesity and cancer prevention for IARC. She has been an expert science member of the UK Scientific Advisory Committee on Nutrition (SACN) from 2000 to 2011 (and continues as a member of the SACN Subgroup on Child and Maternal Nutrition) and has been an external advisor to the UK Food Standards Agency. She is currently Chair of the National Prevention Research Initiative (UK Medical Research Council) scientific committee. She is a Policy Advisor to Bowel Cancer UK and Breakthrough Breast Cancer (Scotland), a Director the Scottish Cancer Foundation and Co-chairs (with Professor Bob Steele) the Scottish Cancer Prevention Network www.cancerpreventionscotland.co.uk.
Professor Jason Halford is Head of the Department of Psychological Sciences at the University of Liverpool, former Chair of the UK Association for the Study of Obesity (ASO), and Treasurer of the European Association of Obesity (EASO). He is a Chartered Health Psychologist. His early research focused on anti-obesity drugs and appetite and this has progressed to the behavioural assessment of potential anti-obesity drugs in early clinical development. Over the past 10 years his research has focused on drug-induced weight gain, the effects of nutrients and fibre on appetite and hormone release, the effects of stress on eating behaviour, the effect of marketing on children, and on lean-obese differences in the expression of appetite.
In 1999, Jason co-founded the Human Ingestive Behaviour Laboratory at Liverpool and in 2004 he also co-founded the Liverpool Obesity Research Network (LORN). He is the co-ordinator of the 8m Euro EU Framework Seven Satiety Innovation SATIN project to develop novel foods for appetite control using novel processing technologies to alter food structure. He is also a leading scientist on the WRAP trial investigating the role of commercial weight management providers in primary care and the lead investigator on a new trial to examine the impact of artificial sweeteners on appetite in the context of active weight management.
Tickets