Developing Sustainable Food Security Systems

Andy Challinor, Caroline Drummond, Ben Reynolds /span>
Event details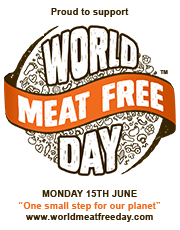 Our distinguished panel members examine food security and sustainable crops. Speakers include:
Caroline Drummond, Chief Executive of LEAF
Ben Reynolds of Sustain and Children's Food Campaign
About the speakers
Andy Challinor is a Professor of Climate Impacts at the University of Leeds. He began his research career with a PhD at the University of Leeds on boundary layer flow through forests. He then spent some years at Reading, conducting postdoctoral research on the impacts of climate variability and change on food crops. He returned to Leeds in 2007 to take up a Lectureship and initiate and lead the The Climate Impacts group. Andy led the Natural Environment Research Council (NERC) consortium End-to-end quantification of uncertainty for impacts prediction (EQUIP) and leads Flagship work on Climate Smart Agriculture for Climate Change, Agriculture and Food Security (CCAFS). He was Lead Author on the Food Production Systems and Food Security chapter of the Fifth Assessment report of the Intergovernmental Panel on Climate Change (IPCC).
Andy's work focuses principally on using climate modelling and process studies to understand food production and food security; treatments of uncertainty and managing risk; and climate-resilient pathways and adaptation. He aims to contribute significantly to the knowledge and policy base for sustainably strengthening the food security and health, especially amongst those societies that are vulnerable to climate variability and change. He does this by working with experts in a range of disciplines, from epidemiologists and ecologists to social scientists and economists.
Caroline Drummond MBE is Chief Executive of LEAF (Linking Environment and Farming) which promotes sustainable food and farming. LEAF helps farmers produce good food, with care and to high environmental standards, identified in-store by the LEAF Marque logo. Caroline graduated in Agriculture and has broad practical agricultural experience gained from both the UK and overseas. Her work at LEAF focuses on encouraging sustainable farming practices and building a better public trust and understanding of farming, food and the environment. She is actively involved in many industry partnerships and initiatives. She was awarded an MBE for services to the agricultural industry in 2009 and has recently been awarded Honorary Fellowship for the Society of the Environment (2014).
Ben Reynolds has been working at Sustain since 2004, and as Acting Coordinator (2014 – 2015) developed Sustain's first overarching strategy. Recently, Ben has worked with Jamie Oliver's team to get the government to adopt a sugary drinks tax, and set up of the Children's Health Fund which distributes money from a 10p voluntary sugary drinks levy from restaurants. Between 2004 – 2013, Ben edited the free ethical London food magazine The Jellied Eel, and took it from an 8 page newsletter to a free colour magazine with a 50,000 readership. Ben was a founding member of the Sustainable Food Cities network launched in 2013. In 2007, after authoring the report Edible Cities, Ben came up with the idea for the Capital Growth project, supported by the Mayor of London, to create 2,012 food growing spaces in London by 2012, and following that the Big Dig, which encourages volunteering on community food gardens around the UK. In 2005/06 Ben and his team successfully ran the consultation on the Mayor of London's Food Strategy. Ben is a trustee of the charity School Food Matters. He has also been a member of the London Food Board, chair of Growing Greenwich, and between 2008 -2012 was a member of the selection panel for the Big Lottery Fund's local food grants programme.
Tickets