Experiencing the Past

Dorothea Debus, Penny Spikins & Paul Mills/span>
Event details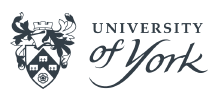 How often do you find yourself transported back to the past by a familiar sight, smell, object or even a poem or story? Join us for an event which promises to help us to understand how the past 'comes alive' from contrasting perspectives – that of philosophy, archaeology and poetry.
Explore the different ways in which the past appears within our lives, from how a knowledge of who we are defines us, to the strong emotions we can feel about past events, to how far back into the ancient evolutionary past we can extend our human emotions. The event will also examine how poetry and story can make our images of the past even more meaningful to us. Be prepared to be transported to past worlds!
About the speakers
Dr Dorothea Debus is a Lecturer in the Department of Philosophy at the University of York. Her research interests include Philosophy of Mind and Psychology; and Ethics, Epistemology and Metaphysics. She is currently thinking and writing about memory and the emotions. She has also recently started work on a new research project, currently called 'Shaping Our Mental Lives', which explores how subjects take an active part in their own mental lives.
Dr Penny Spikins is a Senior Lecturer in the Department of Archaeology at the University of York. She is particularly interested in cognitive and social evolution and has published papers on the evolution of compassion, dynamics of egalitarianism, the origins of autism, the evolution of self-control and display in artefacts and Neanderthal childhood. Her latest book How Compassion Made Us Human (Pen and Sword) argues that a selection for pro-social emotional motivations has been the driving force behind human evolution, and particularly considers how sensitivity and self-control can be displayed through material things.
Paul Mills has published The Routledge Creative Writing Coursebook (2006) and a number of collections of poems, including Voting For Spring (2010). His first poems were published in Lines Review, Edinburgh in 1969, the year he received a major Gregory Award from the Society of Authors. Paul has held various Writing Fellowships, at Christs Hospital School, Sussex, (Southern Arts) and as Gregory Fellow in Poetry at Leeds University. For many years he taught Creative Writing and Literature at York St John University, and from 2012 to 2015 was Royal Literary Fund (RLF) Writing Fellow at the University of York. His most recent publication is You Should've Seen Us (2012), which combines poetry and film from the Yorkshire Film Archive.
Tickets