Spit and Polish

Lucy Lethbridge/span>
Event details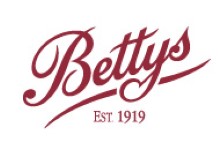 Lucy Lethbridge's most recent book was inspired by her researches into the lives of servants. In Spit and Polish: Old Fashioned Ways to Banish Dirt, Dust and Decay, she unearths traditional ways to clean and maintain the home – most of them surprisingly easy, remarkably cheap and healthily ecological. Using memoirs, advice books and old wives' tales, Spit and Polish breathes new life into old knowledge.
About the speaker
Lucy Lethbridge is the author of Servants: A Downstairs View of Twentieth Century Britain (Bloomsbury, March 2013). She has also written several history books for children, including Ada Lovelace, the Computer Wizard of Victorian Britain, which won the 2002 Blue Peter Non-Fiction Award.
Waterstones
The book will be available to buy from the Waterstones' stall at this event.