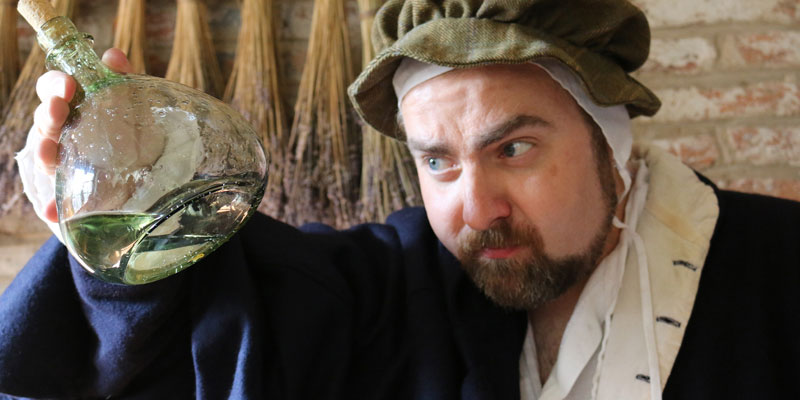 Medieval Magic: Transformations and transmutations
Talk
This event has now finished.
Date and time:

Sunday 9 June 2019, 10am to 5pm

Location:

Barley Hall, Coffee Yard (Off Stonegate) (Map)

Audience:

Open to the public

Admission:

Free admission, booking not required
Event details
From alchemy to the healing properties of plants, protective charms to stories about shapeshifters, explore different ideas about magic and the supernatural in the medieval period.
Watch a Tudor alchemist perform experiments on transmutation in the Great Hall, make a witch bottle or enjoy drop-in talks and readings from medieval romances about human-animal transformations.
Join researchers from the University of York's Centre for Medieval Studies and discover the often blurred lines between science, religion and magic, and history and fiction in the Middle Ages.
There's also an opportunity to enjoy Barley Hall's amazing Magic and Mystery exhibition which reveals the role of magic in the everyday lives of people living in the medieval period.
Free entry to Barley Hall all day.
Wheelchair access the ground floor only.
Partners