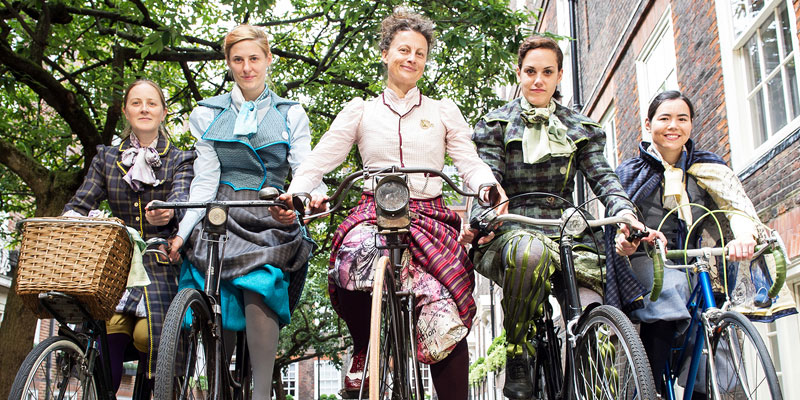 Bikes and Bloomers Kat Jungnickel
Talk
This event has now finished.
Date and time:

Tuesday 4 June 2019, 7pm to 8pm

Location:

Cycle Heaven, Hospital Fields Road (Map)

Audience:

Open to the public

Admission:

Free admission, booking required
Event details
The bicycle in Victorian Britain is often celebrated as a vehicle of women's liberation. Less well-known is another critical technology with which women forged new and mobile public lives - cycle wear.
For despite its benefits, cycling was a minefield for women. Conventional fashions were unworkable, with skirts catching in wheels and tangling in pedals. But wearing 'rational' cycle wear could provoke verbal and sometimes physical abuse from those threatened by newly mobile women.
Kat Jungnickel of Goldsmiths, University of London, the author of Bikes and Bloomers, reveals how pioneering women not only imagined, made and wore radical new forms of cycle wear, but also patented their inventive designs. The most remarkable of these were convertible costumes that enabled wearers to transform ordinary clothing into cycle wear.
Join Kat as she brings to life the little-known stories of the inventors of the 1890s and learn how their unique contributions to cycling continue to shape urban life for contemporary mobile women.
For more Bikes and Bloomers, join Kat for a demonstration at 6pm outside Cycle Heaven on Tuesday 4 June. Drop in to attempt cycling in Victorian cycling gear!
Image Credit: Charlotte Barnes
About the speaker
Kat Jungnickel is a Senior Lecturer in the Sociology Department of Goldsmiths, University of London. She is currently working on a five-year ERC-funded project called 'Politics of Patents: Re-imagining citizenship via clothing inventions 1820-2020', exploring the fascinating histories of wearable technology via 200 years of patented inventions, with a particular focus on political acts of resistance through clothing.
Partners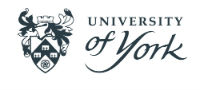 Venue details
Not wheelchair accessible