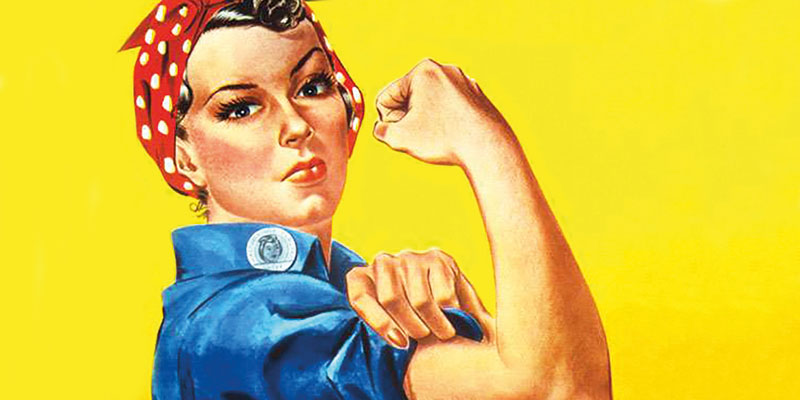 Is Fashion Only French? Farid Chenoune, Oriole Cullen, Caroline Evans, Sophie Kurkdjian, Jenny Lister and Shahidha Bari (Chair)
Panel discussion
Talk
This event has now finished.
Date and time:

Saturday 15 June 2019, 11am to 12.30pm

Location:

Yorkshire Museum, Museum Gardens (Map)

Audience:

Open to the public

Admission:

Free admission, booking required
Event details
Join us as we examine the birth of the notion of 'haute couture' and how it became a central tenet of French culture, comparing it to London as the centre of men's fashion.
We also look at how the historical definition of fashion is changing today with the internationalisation of the fashion industry and the blurring of borders between men and women's fashion.
Our expert speakers include Farid Chenoune of the Institut Français de la Mode; Caroline Evans of Central Saint Martins (University of the Arts London); Oriole Cullen and Jenny Lister, V&A curators; and Sophie Kurkdjian of the French National Centre for Scientific Research (CNRS). The session is chaired by Shahidha Bari, a critic, academic and broadcaster working in the fields of literature, philosophy and visual culture.
This event is part of our Festival Focus Day, A Date with History: Fashion, food and feminism. Why not stay for the whole day and discover how the iconic symbols of French and British culture – fashion, food and feminism – define our national identity?
Our annual Franco-British collaboration, presented by the French Embassy in the UK, promises to get behind the mythical images of glamour and femininity, and discusses issues linked with gender and cultural history.
You may also be interested in Fighting for Women's Rights in France and the UK on Friday 14 June and special Festival screenings of the French films The Goddesses of Food on Monday 10 June and Carole Roussopoulos, Une Femme à la Caméra on Tuesday 11 June.
About the speakers
Shahidha Bari is a critic, academic and broadcaster working in the fields of literature, philosophy and visual culture. She studied at Cambridge and teaches art history and cultural theory. She is a Fellow of the Forum for Philosophy at the LSE, and from September, Professor of Fashion Cultures and Histories at the London College of Fashion. She was winner of the Observer Anthony Burgess Prize for Arts Journalism (2015) and she writes regularly for the Financial Times, Frieze and the Guardian among others. She features frequently on BBC Radio 4, and presents BBC Radio 3's flagship Arts and Ideas programme Free Thinking. Her book, Dressed: The Secret Life of Clothes is published by Cape in June 2019.
Farid Chenoune is an independent fashion researcher, an art curator and author. He teaches the history of fashion at the Institut Français de la Mode. His books include Dior: From Christian Dior to Raf Simons, A History of Men's Fashion, and Beneath It All: A Century of French Lingerie. He is the editor of a number of exhibition catalogues including Carried Away : All about Bags and Yves Saint Laurent - an exhibition which he co-curated.
Caroline Evans is Professor of fashion history and theory at Central Saint Martins (University of the Arts London). Her books include Women and Fashion (1989), Fashion at the Edge (2003), The Mechanical Smile (2013) and Il Tempo della Moda(2019). She has lectured widely at international design schools and universities, and has acted as a museum consultant on several fashion exhibitions. She is currently working in three areas of research: the idea of 'fashion gesture'; historical fashion film; and pattern-cutting and 20th century design.
In 2013, Dr Sophie Kurkdjian gained her PhD in History on the history of the fashion press at the beginning of the 20th century. Between 2011 and 2014, she was a Visiting Fellow at the Bibliothèque Nationale de France in Paris where she worked on the fashion periodicals collections. Since 2012, she has been a Research Fellow at the Institut d'Histoire du temps present (IHTP) at the CNRS in Paris, where she co-directs a Research Seminar on History and Fashion. In 2017, she co-organised the exhibition Mode & Femmes, 14-18 at the Forney Library in Paris. In 2019, this exhibition will be presented in New York at the Bard Graduate Center Gallery. In 2018, she created the French fashion research network, Culture(s) de Mode, in collaboration with the Ministère de la Culture. This network gathers together researchers, curators, archivists, designers and students who are interested in fashion.
Jenny Lister
is co-curator of the V&A exhibition
Mary Quant
(2019-20) and editor of the accompanying book. She was curator of the exhibition
Grace Kelly: Style Icon
(2010) and co-curator with Christopher Breward of
60s Fashion
(2006). She has contributed to the publications
May Morris Arts and Crafts Designer
(2017) and
London Society Fashion 1905-25: the wardrobe of Heather Firbank
(2015) while working on many displays of the permanent fashion and textiles collection at the V&A.
Image credit: Wikimedia Commons
Partners