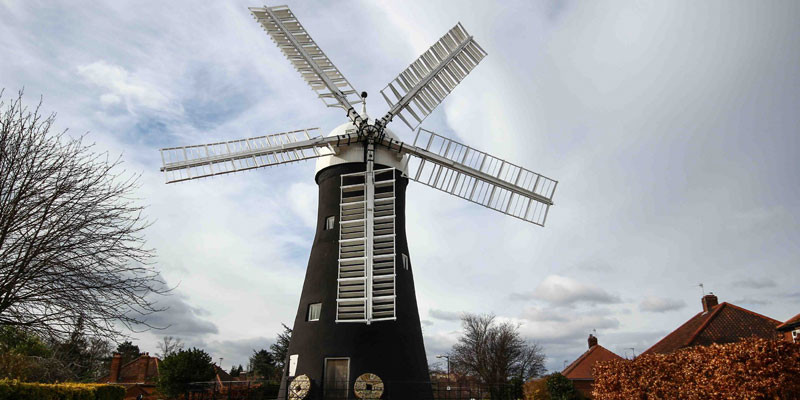 Magic Millstones: From grain to flour
Exhibition
This event has now finished.
Date and time:

Saturday 15 June 2019, 11am to 4pm

Location:

Holgate Windmill (Map)

Audience:

Open to the public

Admission:

Free admission, booking not required
Event details
As you travel around the country, have you ever noticed that many villages' place names are mounted on millstones? Have you ever wondered why they are there and what they were once used for?
If so, why not visit an exhibition on millstones at Holgate Windmill?
Millstones are part of our cultural heritage and throughout history have played a central role in many communities. The exhibition shows how millstones have enabled us to extract flour and meal from grain over the centuries. Discover which stones were best for milling, where they were found, and how the design and use of millstones has changed over time.
Using photographs and diagrams, the exhibition examines the variety of different sizes and patterns of millstones, how they evolved and illustrates how they work together in pairs to help convert the grain into flour or meal to feed the local population and livestock.
Holgate Windmill
For more information on Holgate Windmill and the exhibition visit holgatewindmill.org
Partners
Venue details
Not wheelchair accessible