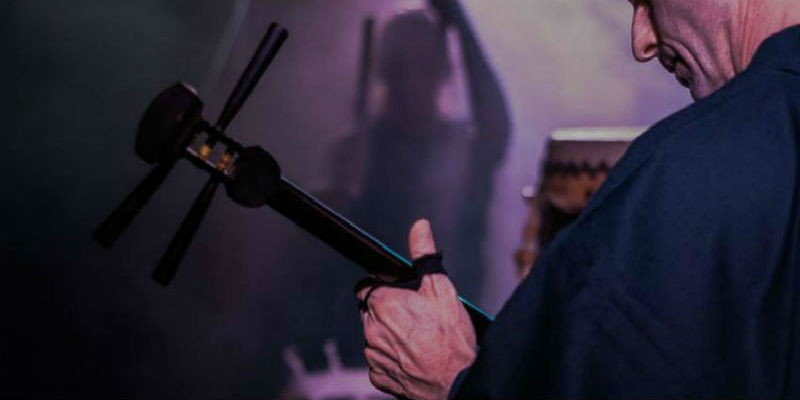 Journey: A musical trip around Japan and beyond Kaminari UK and Michael Graham
Performance
This event has now finished.
Date and time:

Sunday 16 June 2019, 7pm to 8.30pm

Location:

Temple Hall, York St John University (Map)

Audience:

Open to the public

Admission:

Free admission, booking required
Event details
Take a musical journey around Japan and beyond, as we explore the development of Japanese taiko drumming. Discover how it went from community festivals to the stage, then crossed the globe ending up in York.
Based in York, Kaminari UK has been performing for ten years, gaining a reputation across the north of England for their vibrant and engaging performances. Join them as they showcase a range of taiko drumming styles, both traditional and modern.
The event also features Michael Graham on the shamisen and koto, traditional Japanese stringed instruments. Michael will play a range of pieces from medieval compositions to modern music influenced by western tastes, as well as his own compositions and duets with the taiko drums.
Come along and enjoy a musical performance exploring the fluidity of culture and the porous border where two cultures meet.
About the performers
Kaminari UK taiko drumming was founded in York in 2008 and has an extensive repertoire which ranges from traditional Japanese festival pieces, to rhythms they have adapted from other cultures, to their own contemporary pieces composed by group members. Its founding member Mary Murata is Senior Lecturer in Japanese at York St John University. Find out more at kaminari-uk.com.
Partners