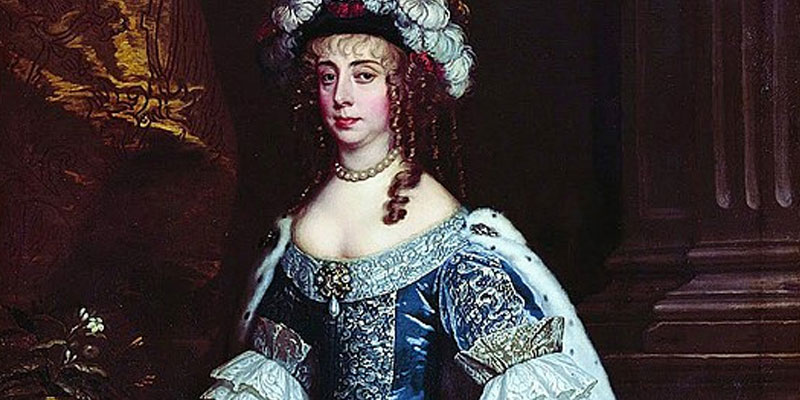 Margaret Cavendish and the Royal Society: Reality and fiction Keith Allen, Sarah Cawthorne and Annie Hodgson
Talk
This event has now finished.
Date and time:

Wednesday 5 June 2019, 8pm to 9pm

Location:

Tempest Anderson Hall, Yorkshire Museum, Museum Gardens (Map)

Audience:

Open to the public

Admission:

Free admission, booking required
Event details
Margaret Cavendish was a 17th-century scientist, philosopher, novelist, aristocrat and celebrity. In 1667, she became the first woman to attend a meeting of the Royal Society, the British home of modern science - and an all-male institution until 1945. During her visit, Cavendish was entertained by Robert Boyle and Robert Hooke to experiments demonstrating some of the newly discovered wonders of the world.
Keith Allen, Sarah Cawthorne and Annie Hodgson of the University of York tell the story of Cavendish's ground-breaking visit to the Royal Society, drawing on contemporary accounts of the event (including that of the diarist Samuel Pepys) and demonstrating some of the experiments that she witnessed.
Discover how her visit to the Royal Society contrasts with the imaginary description of a similar encounter in her novel Blazing World (1666), an early work of science fiction that tells the story of a woman's adventure in a parallel world of wonder.
Work at the University of York is focused around seven research themes that align our academic strengths to best meet the grand scientific, social and environmental challenges of our time. Learn more about the Culture and communication research theme.
Image: Portrait of Margaret Cavendish, Duchess of Newcastle by Peter Lely. Credit: Wikimedia Commons
About the speakers
Dr Keith Allen is a Senior Lecturer in Philosophy and Deputy Director of the Humanities Research Centre at the University of York. Until recently, he was also the University's co-Research Theme Champion for Culture and communication. His work is primarily on the philosophy of perception (especially colour), early modern philosophy, phenomenology, and the philosophy of philosophy.
Sarah Cawthorne is a PhD student with the University of York's Department of English and Related Literature. Her research thesis is on 'The Architectures of Knowledge: Spatial Metaphors in Seventeenth-Century Natural Philosophical Literature'.
Dr Annie Hodgson is a chemist and science communicator at the University of York and the Editor of the magazine Chemistry Review.
Partners