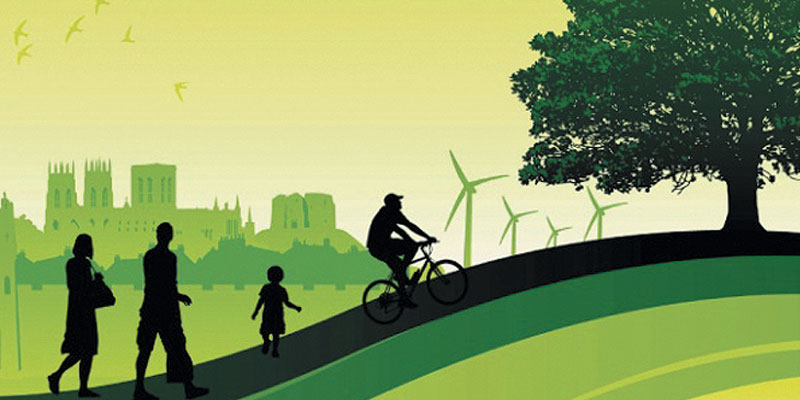 The Creativity of Sustainability: York as a cultural capital
Talk
This event has now finished.
Date and time:

Monday 10 June 2019, 4.30pm to 7pm

Location:

Temple Hall, York St John University (Map)

Audience:

Open to the public

Admission:

£4.60 plus £0.80 booking fee (Price includes refreshments), booking required
Event details
One Planet York invites you to join an inspiring group of educators, business people, health professionals and activists to share ideas and stories, making connections and developing conversations that focus on the concept of Cultural Capital.
We explore how small actions can build into a movement and how this momentum feeds into our everyday lives: our environment and our businesses, schools, services and support networks.
We'll be looking at big issues and local projects, as well as personal engagement to discuss how we, as individuals, can get involved in creating and sustaining a vibrant, inclusive and sustainable place to live and work.
Partners