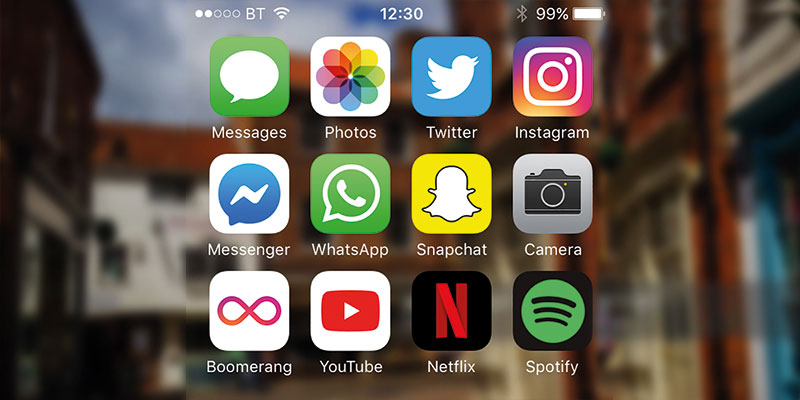 Tomorrow's Leaders: Social media and today's teenagers Ruth Finnegan, Kim McCabe, Jay Owens and Helen Westerman
Talk
This event has now finished.
Date and time:

Sunday 16 June 2019, 10.30am to 12.30pm

Location:

The Mount School, Dalton Terrace (Map)

Audience:

Open to the public

Admission:

Free admission, booking required
Event details
A panel of experts will examine the current landscape of social media and what is needed to help young people 'win' in an ever-changing environment.
Today's teenagers are simultaneously liberated and hamstrung by social media's impact on their lives. Endless posting, editing and liking others' posts celebrates life's moments while absorbing time, energy and cerebral power. The multiplicative consequences of a viral post can be blissful in praise, devastating in criticism and fatal in bullying.
News consumers are less discerning of news sources, and mainstream media 'cater to the echo chamber' creating an environment with a low threshold for standards of proof or tolerance of nuance. Fairly or unfairly, a millennial's digital footprint dictates how prospective employers view them as a potential candidate.
The panel of compelling speakers includes author Kim McCabe, the NSPCC's Helen Westerman, social anthropologist and award-winning author Ruth Finnegan, digital researcher Jay Owens as well as experts in the human resources industries.
This thought-provoking discussion will be of interest to any adult who has a teenager in their life and wants to better understand the challenges faced by this generation.
About the speakers
Ruth Finnegan OBE is an Emeritus Professor with the Open University. She was elected a Fellow of the British Academy in 1996 and is also an Honorary Fellow of Somerville College Oxford. She has three daughters and five grandchildren and runs a small publishing business, Callender Press. Her series Hearing Others' Voices is published by Balestier Press.
Kim McCabe is the Founder and Director of Rites for Girls and mother of three. As the originator and facilitator of Girls Journeying Together groups her vision is that every girl grows up expecting guidance as she matures and knowing of a Girls Journeying Together group near to where she lives.
Helen Westerman has been Campaigns Manager at the NSPCC for the last 10 years, designing and delivering local safeguarding campaigns across the North of England in partnership with local safeguarding children boards (LSCBs), Local Authorities, Police and a range of voluntary sector organisations. Prior to this, Helen was Director of User and Carer Involvement at the mental health charity, Rethink.
Jay Owens is a respected digital media research director who helps clients understand the implications of social and digital media, how it changes their customers' needs and the culture at large. Her research has been used by social media companies to better understand the dynamics of their own platforms.
Partners