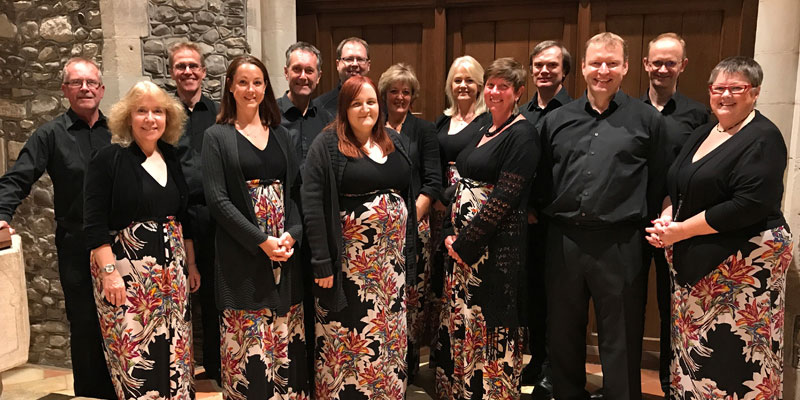 Tapestry Singers
Performance
This event has now finished.
Date and time:

Saturday 15 June 2019, 4.30pm to 5.30pm

Location:

St Helen's Church, St Helen's Square (Map)

Audience:

Open to the public

Admission:

Free, but a retiring collection will be taken, booking not required
Event details
Tapestry Singers are a mixed voice a cappella choir of 16 singers based in Cambridgeshire. 'Tapestry' derives from the wide variety of musical genres and the interweaving of part lines which their performances demonstrate. From modern composers such as Eric Whitacre and Patrick Hawes, right back to Tudor and Renaissance period works, the choir sings a wide range of secular and sacred music.
Come along and enjoy their debut York performance as they present a selection of pieces from their repertoire. The music will include thoughtful, fun, uplifting and beautiful part songs.
Partners