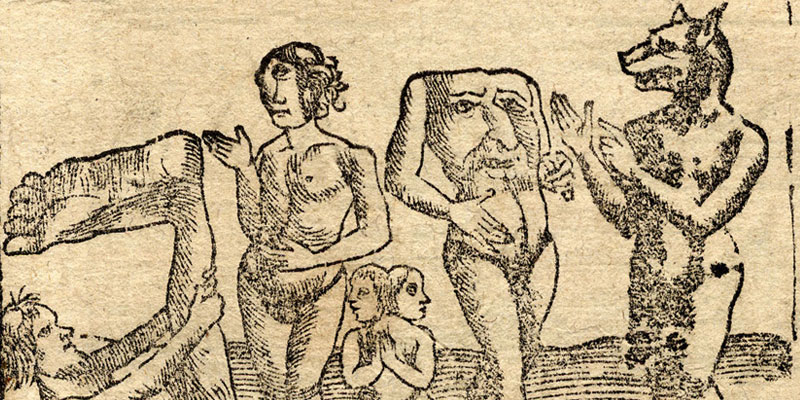 Renaissance Wonders: Print and plays Helen Smith
Demonstration
Talk
This event has now finished.
Date and time:

Wednesday 12 June 2019, 6.30pm to 7.30pm

Location:

DL/047 and Thin Ice Press, Derwent College L Block, Derwent College, Campus West, University of York (Map)

Audience:

Open to the public

Admission:

Free admission, booking required
Event details
The theatre and the printing press were two of the wonders of Renaissance England.
Join Helen Smith of the University of York to learn more about 'wonder' in Shakespeare's The Tempest and to try your hand printing a portion of Shakespeare's play on a historic printing press, preserved in the Department of English and Related Literature's Thin Ice Press.
You will be introduced to the wonders of Shakespeare's stage in an engaging talk, before joining a small group to learn about publishing and the stage, and to print your own souvenir of the event.
Please note: There is no hearing loop available at this event.
Image: Sebastian Münster, Illustrations of monstrous humans from Cosmographia (1544). Credit: Wikimedia Commons
About the speaker
Helen Smith is Professor of Renaissance Literature and Head of the Department of English and Related Literature at the University of York. She is especially interested in how books are made and used, and has been building a replica printing press as part of her research.
She is the author of Grossly Material Things: Women and Book Production in Early Modern England (Oxford University Press, 2012), which was awarded the Roland H. Bainton Literature Prize, by the Sixteenth-Century Society and Conference, and the DeLong Book History Prize, awarded by the Society for the History of Authorship, Reading and Publishing.
Helen is co-editor of Renaissance Paratexts (Cambridge University Press, 2011; paperback, 2014), The Oxford Handbook of the Bible in Early Modern England, c. 1530-1700 (Oxford University Press, 2015), and Conversions: Gender and Religious Change in Early Modern Europe (Manchester University Press, 2017).
Thin Ice Press
Thin Ice Press is housed at the University of York. It is home to three historic iron presses, and is in the process of building a reproduction common press, based on one that belonged to Thomas Gent – the York printer who produced pamphlets on the frozen River Ouse in 1740. The press will provide an opportunity to tell the history of printing in York and also create links with the wider letterpress community of today.
Partners