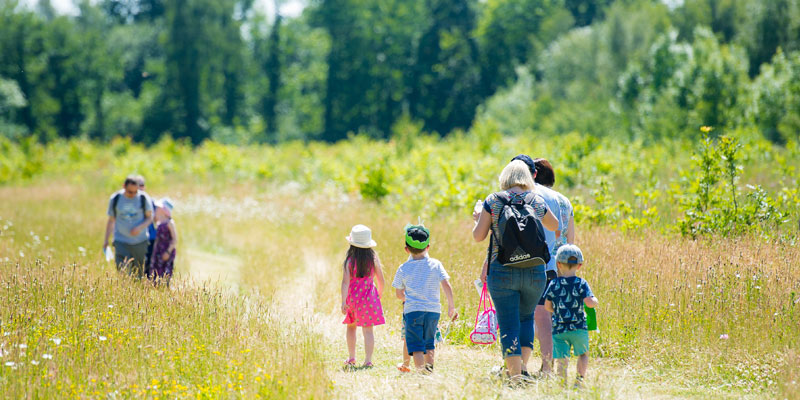 The Wonder of Woodmeadow
Talk
Tour
This event has now finished.
Date and time:

Saturday 8 June 2019, 10am to 12pm

Location:

Three Hagges Woodmeadow, York Road, Escrick (Map)

Audience:

Open to the public

Admission:

Free admission, booking required
Event details
What's in a woodmeadow? Could the creation of woodmeadows - the most biodiverse habitat in the northern temperate world - help reverse the decline in UK wildlife? How can you replicate woodmeadow in your own garden?
If you are interested in nature and science, come and explore the wonders of woodmeadow with expert naturalists and witness wildlife recorders in action in the beautiful 25-acre Three Hagges Woodmeadow. Organised by the Woodmeadow Trust, this guided walk is suitable for all ages.
Three Hagges Woodmeadow is just six miles south of York. Parking and bike racks available. Easily accessible by bus route 415 York to Selby (Hollicarrs stop just five-minute walk) and Sustrans Bike Route 65 (just five-minute cycle).
Woodmeadow Trust
For further information on the Woodmeadow Trust and the Three Hagges Woodmeadow please visit woodmeadowtrust.org.uk
Partners