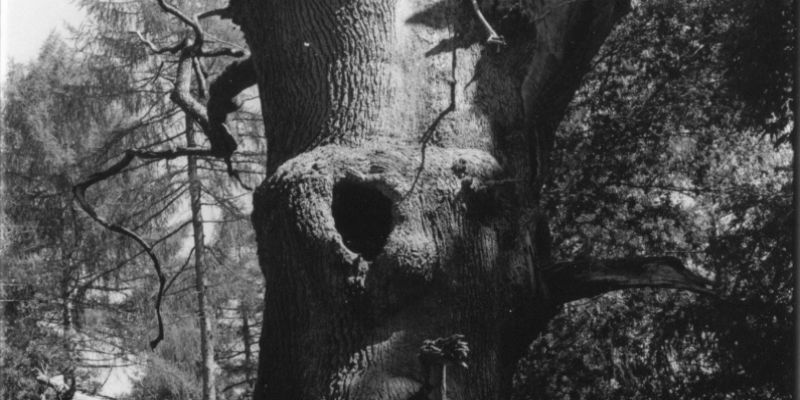 The Wonder of Trees Amy-Jane Beer and Alice Courvoisier
Exhibition
Talk
This event has now finished.
Date and time:

Thursday 13 June 2019, 6pm to 7.30pm

Location:

The Lakehouse, Ron Cooke Hub, Campus East, University of York (Map)

Audience:

Open to the public

Admission:

Free admission, booking required
Event details
We have the tendency to think that we know trees or what purpose they serve. Yet trees have been on this planet much longer than us and have a life and awareness that we can hardly guess at.
By looking with no other agenda than wonder and curiosity, we gain a growing appreciation and respect for these ancient species, and with them, the determination to protect what trees and forests are left.
Join biologist Amy-Jane Beer and storyteller Alice Courvoisier for an evening dedicated to the wonders of trees. The session will blend scientific discoveries with tellings of ancient myths and folktales celebrating trees and forests.
Amy-Jane and Alice's talk will be accompanied by a photographic exhibition.
About the speakers
York-based biologist and naturalist Dr Amy-Jane Beer is author of over 30 books on science and natural history. She is a feature writer for BBC Wildlife and Countrylife magazines and a Country Diarist and feature writer for the Guardian. She is working on her first novel, about trees. wildstory.co.uk
Dr Alice Courvoisier is a Lecturer in the Department of Electronic Engineering at the University of York. Yet her interests go far beyond the reach of technologies to the wonders of the natural world we are part of. Alice has developed a keen interest for stories and myths and rekindled her practice of black and white film photography. talesandshapes.com
Image Credit: Alice Courvoisier
Partners