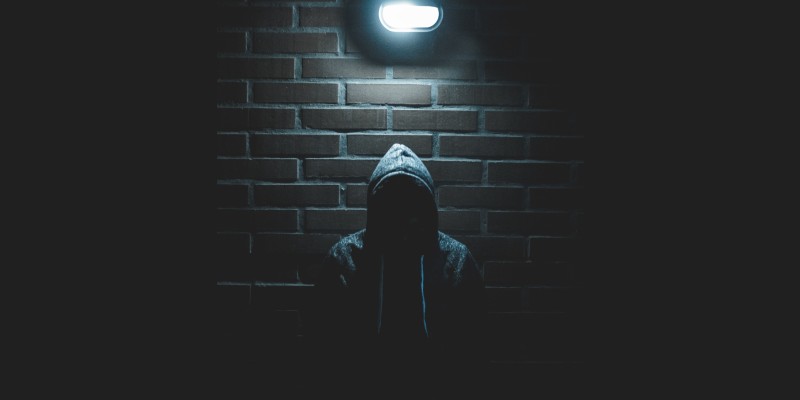 Europe and the Radical Right: Where next for democracy and authoritarianism? Michael Ignatieff, Jarosław Kuisz, Sam Fowles, Heli Tiirmaa-Klaar and Vitalina Shevchenko
Panel discussion
This event has now finished.
Date and time:

Sunday 19 June 2022, 3.30pm to 4.45pm

Location:

In-person and online
Ron Cooke Hub, Campus East, University of York (Map)

Admission:

Free admission, booking required
Event details
Join our panel of experts as we examine the multiple social, economic, cultural and political causes for the rise in popularity of the radical right across Europe.
The recent pandemic has increased inequality, leaving many feeling frustrated and forgotten, whilst the far-right's promise of simple solutions and a shared identity in opposition to 'the establishment' have gathered support. Out of the ashes of the pandemic and the war in Ukraine can we seize the opportunity to build safer, fairer societies or has Covid-19 thrown open the doors for a new and unstoppable wave of right wing populism and authoritarianism?
Our keynote speaker Michael Ignatieff is a distinguished academic, a former Canadian MP and Leader of the Liberal Party of Canada. As Provost of the Central European University in Hungary, Michael fought against a legislative manoeuvre to attack its livelihood and ultimately forcibly displace the institution, which has now made a new home in Vienna. Michael's recent book, On Consolation: Finding Solace in Dark Times examines the question of how we can console ourselves and each other in the age of unbelief.
This is a hybrid event that you can either attend in person or join via Zoom. You'll receive a link to join via Zoom a couple of days before the event takes place and a reminder an hour before. During the event, you can ask questions via the Zoom Q&A function, but audience cameras and microphones will remain muted throughout.
This event is part of the Festival Focus War and Peace: Threats to global security. Why not attend related sessions on Ukraine: Causes, Consequences and Implications for Global Security and Europe's Role in Defence and Security on a World Stage? You might also be interested in Michael Ignatieff's talk on his most recent book, On Consolation.
Presented in collaboration with The Morrell Centre for Legal and Political Philosophy, which is generously supported by the C and JB Morrell Trust.
About the speakers
Michael Ignatieff is a frequent contributor to The New Yorker and The New York Review of Books, among other publications, and the author of many acclaimed books, including Blood and Belonging, Isaiah Berlin, Virtual War, The Warrior's Honor and The Russian Album. He teaches history at Central European University in Vienna.
Dr Jarosław Kuisz is a political analyst and essayist, and editor-in-chief of the Polish weekly Kultura Liberalna which can be translated as Liberal Culture. Jarosław is also a policy fellow in the Centre for Science and Policy at the University of Cambridge. He regularly writes for the Guardian, New York Times and le Monde and he has a column in Die Tageszeitung. He is an Assistant Professor at the University of Warsaw and a visiting scholar at the Columbia Law School and the University of Chicago Law School. He was also Co-director of The Knowledge Bridges Poland-Britain-Europe Project, St Antony's College, University of Oxford between 2016 and 2018.
Dr Sam Fowles, is an Author, Educator and Barrister specialising in constitutional and international law, and human rights. He serves as Director of the Institute for Constitutional Research and is a member of Cornerstone Barristers and a lecturer at St Edmund Hall, University of Oxford. Sam's clients include members of parliament, NGOs, individuals and SMEs. His work often deals with major public policy issues. Most recently, he served as counsel to the All Party Parliamentary Group on Democracy and the Constitution's inquiry into judicial independence, which concluded that populist attacks on judges are undermining our democratic constitution. Sam's recent book Overruled: Confronting Our Vanishing Democracy in 8 Cases was described as 'a fascinating insider account of the complex and opaque British legal system, and a timely warning about the steady erosion of British democracy at the hands of unaccountable elites'. When the Prime Minister illegally prorogued Parliament, Sam was part of the team that took him to court, and won. He also worked on high-profile cases against the Metropolitan Police and The Post Office. Sam is a sought after media commentator, with regular appearances on BBC Business, BBC World and Al Jazeera. He is a regular columnist for Open Democracy and Politics.co.uk.
Dr Heli Tiirmaa-Klaar is Director of the Digital Society Institute at the European School of Management and Technology in Berlin since January 2022. From 2018 to 2021, she served as Ambassador for Cyber Diplomacy and Director General for the Cyber Diplomacy Department at the Estonian Ministry of Foreign Affairs, where she led the efforts to promote international law and cyber norms during the Estonian tenure at the United Nations Security Council. In 2012-2018, she was working as a Head of Cyber Policy Coordination at the European External Action Service, where she coordinated EU external relations on cyber issues and co-led preparations of European Cyber Security Strategies since 2012. She set up EU strategic level cyber dialogues with the US, India, Brazil, Japan, South Korea and China, as well as other international organizations. She also kicked off EU global cyber capacity building programs and steered the development of the EU Cyber Diplomacy Toolbox to bolster European response to malicious cyber activities. In 2011, she was assigned to the NATO International Staff to prepare the NATO Cyber Defense Policy.
She has been working on cyber and tech policies since 2007 when she led the development of the first whole-of-government Estonian Cyber Security Strategy. In 2008-2010 she coordinated the implementation of the strategy, managed the National Cyber Security Council, and led the establishment of national cyber resilience structures as well as public-private partnerships. She has held various managerial and academic positions at the Estonian Ministry of Defense and the Tallinn University since 1995. She was a Fulbright Scholar at the George Washington University and has published in several academic journals throughout her career.
Vitalina Shevchenko is a fourth-year BA student in International Economy at the V.N Karazin Kharkiv National University in Ukraine. She is a Student's Rector and represents the position of almost 20,000 students at her University. Vitalina is also a Young European Ambassador working to help raise awareness about the EU's cooperation with its Eastern partner countries, and contributing to policy dialogue on various topics, helping to increase civic activism and working together for a better future. Her main aim is to encourage young people to take part in the decision-making process at all levels.
Partners