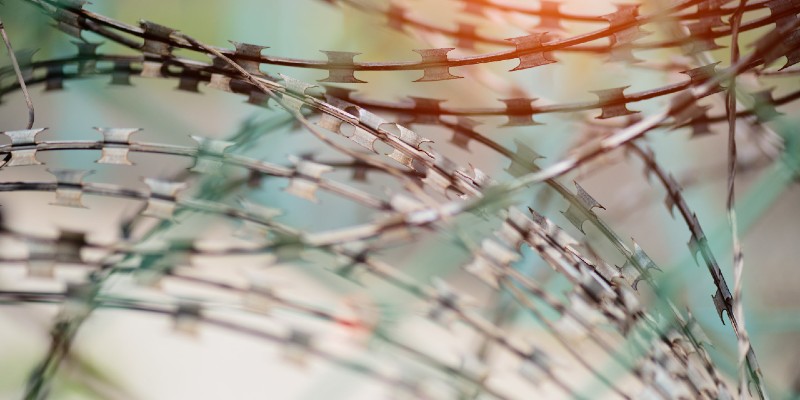 Can Sexual Violence in Conflict Be Prevented? Kathryn Tomlinson in conversation with Harriet Gray
Talk
This event has now finished.
Date and time:

Wednesday 22 June 2022, 1pm to 2.15pm

Location:

Online only

Admission:

Free admission, booking required
Event details
In recent decades, the way that the pervasive and devastating problem of sexual violence in conflict zones has been talked about on the global stage has dramatically shifted. Where such violence was previously framed as perhaps an unfortunate side-effect of war, it is more likely, today, to be viewed both as a strategic weapon of war and as a 'red line'; something which can, and must, be prevented. The UK, through its Preventing Sexual Violence Initiative, seeks to place itself at the forefront of global efforts to 'end such heinous acts once and for all'.
The question remains, however: can war really be cleansed of sexual violence? And if so, what kind of interventions are necessary, and which actors are best placed to implement them?
Join Kathryn Tomlinson - Director of Programmes at International Alert, an independent peacebuilding charity - in conversation with Harriet Gray of the University of York, as they discuss these important questions.
This event will take place live on Zoom Webinar. You'll receive a link to join a couple of days before the event takes place and a reminder an hour before. During the event, you can ask questions via a Q&A function, but audience cameras and microphones will remain muted throughout.
This event is presented in collaboration with York Centre for Conflict and Security (YCCS). You may also be interested in attending another YCCS talk: Can Britain Be a Force for Peace Abroad?
About the speakers
Kathryn Tomlinson is Director of Programmes at International Alert, an independent peacebuilding charity that has worked for 30 years to lay the foundations for lasting peace in communities affected by violent conflict. In managing International Alert's regional and country programmes and impact and learning team, Kathryn is accountable for securing and delivering high quality and impactful peacebuilding across the world. Before joining Alert, Kathryn was Director of Programmes at Conciliation Resources, a peer peacebuilding organisation. She spent six years at BBC Media Action, leading Asia operations at the BBC's international development charity, and a year peacebuilding in Aceh, Indonesia. Her social change leadership builds on her earlier career in social research in conflict and education, following her PhD in social anthropology, living with displaced people in southern Russia. Kathryn is Chair of the Board of an environmental education charity and garden in south London.
Connect with Kathryn on Twitter
Learn more about International Alert
Harriet Gray is Lecturer in International Relations in the Department of Politics at the University of York, and a member of the York Centre for Conflict and Security. Her research interests fall within the overlapping fields of critical military studies, critical war studies and feminist international relations. Harriet's work to date has focused primarily on gender-based violence (GBV) in military and conflict spaces: specifically, on sexual violence and domestic violence in the British military, and on multiple forms of GBV in (post)conflict settings in the African Great Lakes region. Her interests have revolved around unpacking the gendered political processes through which various harmful acts come to be defined, as well as around drawing intra-active connections between multiple forms of violence from the intimate to the geopolitical, and from the civilian to the military. Harriet's work has been published in journals including the European Journal of International Relations, Feminist Studies, Security Dialogue and Gender, Place and Culture. She is Associate Editor of Critical Military Studies.
Partners