Skip to Content
Accessibility statement
'It's a building and a boat'- Some new discoveries from the Hungate Excavation

Speaker: Steve Allen/span>
Thursday 27 June 2013, 7.00

PM

to 9.00pm
£5 adults, £4 concessions and Friends of YAT, pre-bookings only - 01904 615505

DIG

(view map)
Event details
From the autumn of 2006 to the end of 2011 a team from York Archaeological Trust investigated the archaeology of the Hungate area of York, as part of the regeneration of an often overlooked corner of the city.

What the archaeologists discovered during their investigations was a rich and changing story, reflecting how people adapted the use of this low-lying parcel of land that sits within an elbow of the River Foss.

Looking Back at Hungate uses artefacts to tell the story of a changing city landscape over the last 2,000 years and is located within the hands-on environment of DIG; bringing you closer to the archaeology of York.
Speaker biography
Following degrees at Leicester and Birmingham, Steve has worked in archaeology for over 25 years. While primarily engaged in studying and recording wood and timber, he also has a background in Illustration and Fieldwork for University and Commercial employers around the UK, with several published reports to his name. He is currently the Chairman of the IfA Graphics Archaeology Group and a member of IfA Council.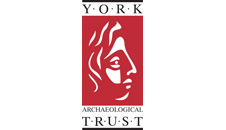 You may also like...
Festival tweets