Skip to Content
Accessibility statement
York's Awkward Angles

Speaker: Dr Ailsa Mainman/span>
Tuesday 18 June 2013, 7.00

PM

to 9:00pm
Adults £6, concessions £5, pre-bookings only - 01904 615505

Jorvik Centre

(view map)
Event details
What happened in York between the decline of the Roman city and the arrival of the Viking raiders? Archaeology can tell us – and new discoveries are provoking new thinking about the rebirth of this historic town.
Speaker biography
Ailsa has been an archaeologist in York for many years and has produced books and articles on York's Anglian and Viking Age archaeology and artefacts. She is currently co-ordinating the completion of the long-running research project on the famous archaeological site which is the basis for the Jorvik Viking Centre today.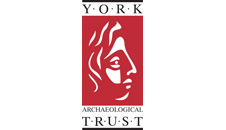 ‌
You may also like...
Festival tweets