Green Reactions Presents: Rubbish resources!

Dr Ian Ingram, Emily Johnston, Nicky Egan, Ruth Haley /span>

No wheelchair access
Event details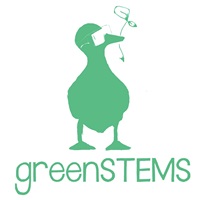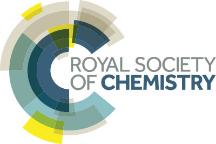 Sustainable technology has never been more in the public eye and part of our everyday lives. However, members of the general public hardly ever get to talk to scientists working in this field face-to-face and ask them questions about their research. Scientists working in the lab hardly ever get real experience of how their work is perceived by the general public and what concerns a non-specialist might have.
This event, and the others in the Green Reactions series, will give the audience a chance to hear about and discuss the things York researchers are working on and how they might affect the world we live in. In this event, researchers from biology and chemistry discuss their attempts to turn toxic pollutants and agricultural by-products into useful materials including lubricating oils and plastics.
About the speakers
Ian Ingram got his MChem from the University of Oxford in 2009 and his PhD in 2013 from the University of Manchester. He joined Green Chemistry at York in 2014 and his current research is focused on developing green routes from waste carbon dioxide and biomass to a variety of polymer materials. Outside science he spends most of his time doing karate.
Emily specialised in Plant Science during her BSc with the University of Edinburgh, and joined Professor Neil Bruce at the Centre for Novel Agricultural Products in 2011 to study the use of plants to clean-up toxic explosives pollution.
Nicky obtained her MChem from the University of Oxford in 2011. Following graduation she worked as a research chemist at Infineum, a company specialising in lubricant additives. She is now continuing this work at the Green Chemistry Centre of Excellence as a PhD student.
Ruth joined the University of York in 2013 to study Biochemistry. She was a successful applicant to the iGEM York 2014 team and spent her summer developing a microbiological method of remediating heavy metal ions from polluted water sources. When not studying Ruth enjoys performing in her band and playing Ultimate Frisbee.
This event is part of the Green Reactions public dialogues project, funded by the Society of Biology and is part of the Green Reactions series supported by the Royal Society of Chemistry.
Tickets