Let's Talk About Meat

Sue Dibb, Geoff Tansey, and Alex Renton. Chair: Kevin Brennan/span>

Wheelchair accessible.
Event details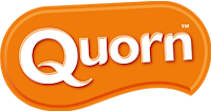 Keynote address by Sue Dibb, Eating Better: for a fair, green, healthy future
Followed by panel discussion with:
Sue Dibb, Eating Better Alliance
Geoff Tansey, Chair of the Fabian Commission on Food Poverty and member of the Guild of Food Writers
Alex Renton, campaigning journalist and food writer
John Marren, CEO Community Shop and Company Shop, Doncaster
Chair: Kevin Brennan, Quorn Foods
Kevin Brennan
Kevin Brennan is the Chief Executive of Quorn Foods, a company which offers alternatives to meat. Prior to this, he was the General Manager Snacks and Marketing Director for Kellogg's UK, where he completed six years at the helm of UK marketing and had GM responsibility for snacks.
Before that, Kevin was Kellogg's Marketing Director Australia, and General Manager New Zealand, where he was responsible for Cereal and Healthy Snacks marketing in Australia, along with overall management of New Zealand. Previously, he was European Marketing Director for Kellogg's, where he reported to the European CEO responsible for Development of European strategy on portfolio strategy/priorities, Media, Promotion, Marketing Best Practise and creation of Innovation pipeline.
Sue Dibb
Sue Dibb is coordinator of Eating Better: for a fair, green, healthy future – an alliance to help people eat less and better meat and more foods that are good for people and the planet.
Sue is passionate about the need to create healthy, fair, sustainable food systems and the importance of governments, businesses and civil society working together to enable this transition.
Her previous roles include Director of the Food Ethics Council, Head of Sustainable Consumption and Production at the government advisory body, the Sustainable Development Commission, Senior Policy Advisor at the National Consumer Council and Co-Director of the Food Commission.
Sue lives in Brighton with her family where she is also Chair of Brighton and Hove Food Partnership that is working for a healthier, more sustainable food system for the city.
Geoff Tansey
Geoff Tansey works for fair, healthy and sustainable food systems as an independent writer and consultant. He is a member and a trustee of The Food Ethics Council.
His books include The Food System: a guide (with Tony Worsley) and co-editorship of The Future Control of Food: A guide to international negotiations and rules on intellectual property, biodiversity and food security.
In June 2005, he received one of six Joseph Rowntree 'Visionaries for a Just and Peaceful World' Awards and, in 2008, he won the Derek Cooper Award for best food campaigner/educator, at the BBC Radio 4 Food and Farming Awards.
He has degrees in soil science (University of Aberdeen) and history and social studies of science (Sussex University). He helped found and edit the journal Food Policy in the mid-1970s, has worked on various agricultural development projects in Turkey, Mongolia, Albania and Kazakhstan and travelled widely.
He was honorary visiting professor of food policy at Leeds Metropolitan University from 1996-99 and is now an honorary research fellow in the Department of Peace Studies at Bradford University and honorary visiting fellow at the Centre for Rural Economy at Newcastle University.
Alex Renton
Alex Renton is a campaigning journalist specialising in poverty, development, the environment, food culture and food policy around the world. He has won awards for investigative journalism, war reporting and food writing.
He writes principally for Newsweek, The Guardian, The Observer, The Times, the Daily Mail,Intelligent Life and Prospect Magazine.
In 2013, Alex published Planet Carnivore, a Guardian shorts e-book on meat in the past and in the future.
Follow Alex on Twitter @axrenton.
Tickets