You Are What You Eat

Tim Spector and Paul Gateley. Chair: Sue Hartley/span>

Wheelchair accessible.
Event details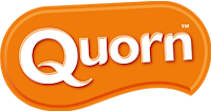 Keynote address by Tim Spector, author of The Diet Myth
Followed by a panel discussion with:
Tim Spector, King's College London
Paul Gateley, Leeds Beckett University
Nick Hex, Associate Director, York Health Economics Consortium
Chair: Sue Hartley, University of York
The session will conclude with three minute presentations by three research finalists from the Quorn researcher knowledge exchange competition.
Tim Spector
Tim Spector is a Professor of Genetic Epidemiology at King's College, London and Director of the Department of Twin Research and Genetic Epidemiology at St Thomas' Hospital, London. Professor Spector graduated from St Bartholomew's Hospital Medical School, London, in 1982. After working in General Medicine, he completed an MSc in Epidemiology, and his MD degree at the University of London in 1989.
He founded the UK Twins Registry of 11,000 twins in 1993, which is one of the largest collections of genotype and phenotype information on twins worldwide. Its breadth of research has expanded to cover a wide range of common complex traits many of which were previously thought to be mainly due to ageing and environment. He has published over 400 research articles on common diseases.
He has written several original articles on the heritability of a wide range of diseases and traits including back pain, acne, inflammation, obesity, memory, musical ability and sexuality. He is principal investigator of the EU Euroclot and Treat OA study, and a partner in five others. He has written several books, focusing on osteoporosis and genetics and in 2003 he published a popular book on genetics Your Genes Unzipped.
Paul Gateley
Paul Gately graduated from Leeds Beckett University with a Bachelor's degree in Sports Science and holds a Masters in Human Nutrition from the University of Sheffield. His primary research interest is childhood obesity treatment strategies. In 1999, Paul established MoreLife as a department of Leeds Beckett University.
MoreLife provides weight loss programmes for children, families and adults and is currently running residential, specialist medical, corporate and community weight management services for the NHS and local government organisations across the UK.
Paul is also the Chairman of the National Obesity Forum for Yorkshire and the Humber.
Professor Sue Hartley
Sue Hartley is a British ecologist and Director of York Environmental Sustainability Institute, at the University of York. Previously she was Professor of Ecology at the University of Sussex, specialising in interactions between plants and animals.
Nick Hex
Nick is an Associate Director at YHEC and is a qualified accountant (Chartered Institute of Public Finance and Accountancy). He leads YHEC's programme of work in the NHS and the public sector, providing economic evaluation and quantitative and qualitative analysis for local and national organisations. Nick was co-author of a report estimating the current and future health, societal and productivity costs of diabetes in the UK.
Tickets