The Future of Food: The ticking time bomb

Tara Garnett, Christopher Ritson, Caroline Drummond, and Sue Hartley. Chair: Sir Michael Jack/span>

Wheelchair accessible.
Event details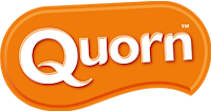 Reflections on Quorn and an introduction to Meat Free Monday by Kevin Brennan, Quorn
Keynote address by Tara Garnett, Food Climate Research Network
Followed by a panel discussion with:
Chair: Alex Renton
Kevin Brennan
Kevin Brennan is the Chief Executive of Quorn Foods, a company which offers alternatives to meat. Prior to this, he was the General Manager Snacks and Marketing Director for Kellogg's UK, where he completed six years at the helm of UK marketing and had GM responsibility for snacks.
Before that, Kevin was Kellogg's Marketing Director Australia, and General Manager New Zealand, where he was responsible for Cereal and Healthy Snacks marketing in Australia, along with overall management of New Zealand. Previously, he was European Marketing Director for Kellogg's, where he reported to the European CEO responsible for Development of European strategy on portfolio strategy/priorities, Media, Promotion, Marketing Best Practise and creation of Innovation pipeline.
Tara Garnett
Tara Garnett initiated, and runs the Food Climate Research Network, now based at the Environmental Change Institute.
Her work focuses on the contribution that the food system makes to greenhouse gas emissions and the scope for emissions reduction, looking at the technological options, at what could be achieved by changes in behaviour and how policies could help promote both these approaches. She is particularly interested in the relationship between emissions reduction objectives and other social and ethical concerns, particularly human health, livelihoods, and animal welfare. Much of her focus is on livestock, since this represents a nodal point where many of these issues converge.
Christopher Ritson
Christopher Ritson is Emeritus Professor of Agricultural Marketing at Newcastle University. He was formerly Head of the University's Department of Agricultural Economics and Food Marketing, and from 1992 – 2002 Dean of the Faculty of Agriculture and Biological Sciences. He is author or co-author of 20 books and articles, many concerned with various aspects of European agricultural and food policy and, more recently, consumer attitudes to food quality and safety. He coordinated the consumer part of the large EU Framework 6 research project on quality and safety aspects of organic and low-input food. He served for nine years on the National Food Survey Committee, and followed this with eight years as a member of the joint Department of Health/Ministry of Agriculture Food Advisory Committee. From 2000 to 2008 he was Deputy Chairman of the Home Grown Cereals Authority. He was a founder member of the Food Standards Agency's Research Advisory Committee and is currently a member of the Agency's Advisory Committee on Novel Foods and Processes, acting as its 'ethical' specialist. He was Chairman of the Agriculture sub-Panel for the 2001 University Research Assessment Exercise. He is a Trustee Director of the Food Ethics Council.
Professor Sue Hartley
Sue Hartley is a British ecologist and Director of York Environmental Sustainability Institute, at the University of York. Previously she was Professor of Ecology at the University of Sussex, specialising in interactions between plants and animals.
Joyce D'Silva
Joyce D'Silva was Chief Executive of Compassion in World Farming from 1991-2005.
Joyce has led Compassion's work with intergovernmental organisations, such as the Food and Agriculture Organisation of the United Nations (FAO). Joyce represents Compassion on the management committee of Eating Better for a Fair, Green, Healthy Future, an alliance of over 30 organisations promoting the eating of less but better (higher welfare) meat.
Joyce speaks and publishes widely on the welfare of farm animals. She has given evidence to the UK and New Zealand governments on genetic engineering of animals, and to the UK government Enquiry into the handling of BSE ("mad cow disease"). In 2007, she was invited to present to the European Commission's Group of Ethical Advisers on the welfare aspects of cloning farm animals for food. In 2010 she was invited to participate in an invitee-only workshop on sustainable farming and food with the UK Government's advisory Committee on Climate Change.
Joyce addressed (and organised, with the RSPCA) the first conference on pig welfare in Beijing in 2005, at the invitation of the Chinese government and has co-organised further conferences in China.
In 2010 she co-edited an expert book with Professor John Webster: The Meat Crisis: Developing Sustainable Production and Consumption.
Tickets