Music: A child's hidden language

Lesley Schatzberger, Director, Jessie's Fund/span>

Wheelchair accessible.
Event details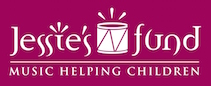 As we go about our daily lives, few of us ever consider the vital role of communication in our wellbeing, and even fewer will think about just how many children find verbal communication either difficult or impossible. In this talk, which will be powerfully illustrated by video clips, we'll see how the universal language of music can cut through barriers in communication and allow us a glimpse into a child's inner world.
Jessie's Fund has now been working with children in hospices, special schools, and other settings for 20 years, giving them the opportunity to express themselves through music. Many of these children have profound and multiple learning disabilities, but in music the focus is on their abilities rather than their disabilities.
About the speaker
Lesley Schatzberger, a graduate of the University of York, was the principal clarinettist in Sir Roger Norrington's London Classical Players and in Sir John Eliot Gardiner's English Baroque Soloists and Orchestre Révolutionnaire et Romantique. At the other end of the musical spectrum she recorded and toured extensively with Stockhausen's chamber ensemble. In 2006 she was awarded an honorary doctorate by the University of York.
Since the death of her 9-year old daughter she has increasingly devoted her time to Jessie's Fund, a York-based charity which helps children with complex needs to communicate by using music. Jessie's Fund, which celebrates its 20th anniversary this year, has established posts for music therapists in 35 children's hospices all over the UK, and worked in more than 100 schools for children with special needs.
Jessie's Fund
Find out more about Jessie's Fund.
Tickets