"Time Makes Ancient Good Uncouth" (Joseph Rowntree)
Event details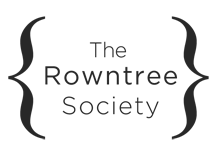 We live in a time when questions have re-emerged about philanthropy and corporate social responsibility, as well as a debate about how we can achieve a fair, equal and compassionate society. What can we learn from the life and work of the Rowntree family? How are their ideals still relevant to us today?
Join us for a multi-media exhibition which supports the Joseph Rowntree Foundation (JRF)'s Equality and Economy Focus Day. It looks at the ways in which generations of Rowntrees have helped shape our views of social justice and industrial life, and considers the extent to which they inform our ideas about business and the economy today.
The exhibition includes a mixed-media immersive projection using archive materials to describe Seebohm Rowntree's work in linking poverty, social policy, and business efficiency. It also assesses his role in the shaping of the modern welfare state.
Attention is also drawn to the new stamp issue by Royal Mail commemorating six British Humanitarians and including Joseph Rowntree as one of the individuals featured. Concerned with human welfare as a primary or pre-eminent good, Joseph Rowntree identified one remorseless enemy – "selfish and unscrupulous wealth". Learn how he and his son Seebohm established a raft of experimental welfare provisions for the Rowntree & Co workforce that were hugely innovative for their time.